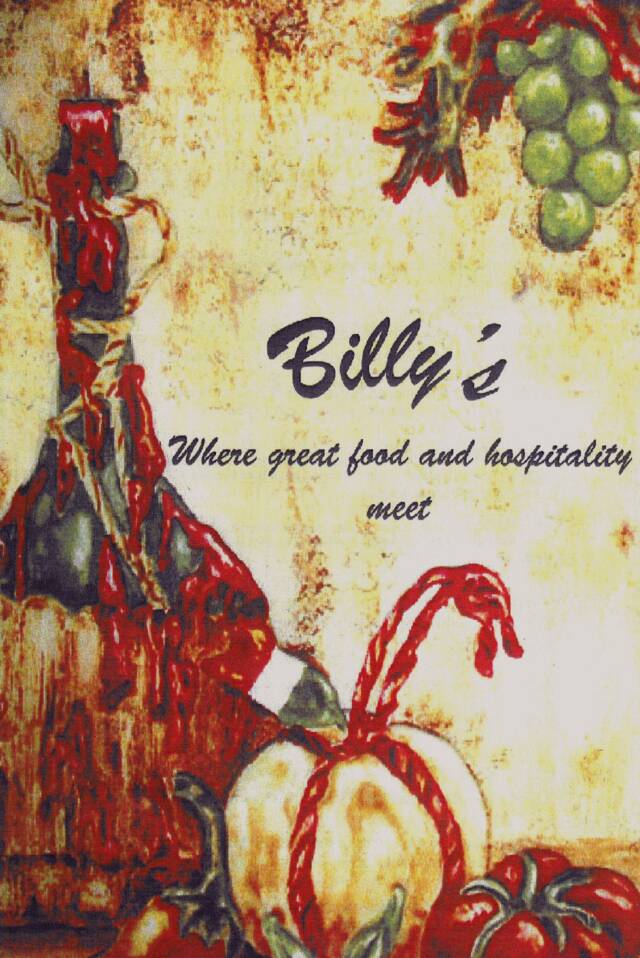 HOUSE SPECIALTIES

~ Entrees ~

Cajun Dylan


Chicken breast pieces sauteed with mushrooms & onions

          in a creamy Cajun sauce served over ziti.
Ziti a la Adrianne


Your choice of sweet sausage or chicken breast pieces                           sauteed with roasted red peppers in a creamy blue cheese sauce.
Riggies Poppaduke


Sweet sausage sauteed with mushrooms, onions, and green bell             peppers in a sherry marinara sauce tossed with rigatoni.
Haddock Francese


A fresh 12oz Filet of Northern Atlantic haddock francesed in a             white wine lemon butter sauce.
Chicken and Scallops Dijonaise


Chicken breast & scallops with mushrooms & scallions in a white         wine dijon cream sauce.
Pork ala Billy's


Slow roasted pulled pork in a white wine marinara sauce tossed            with ziti.
Three Cheese Eggplant Parmagiana


Breaded Eggplant layered with ricotta topped with mozzarella and        provolone cheese with marinara sauce.