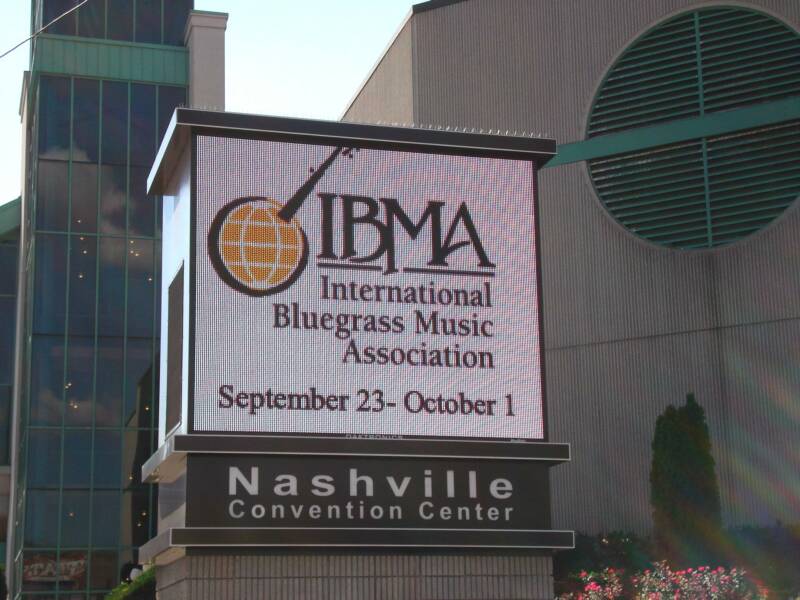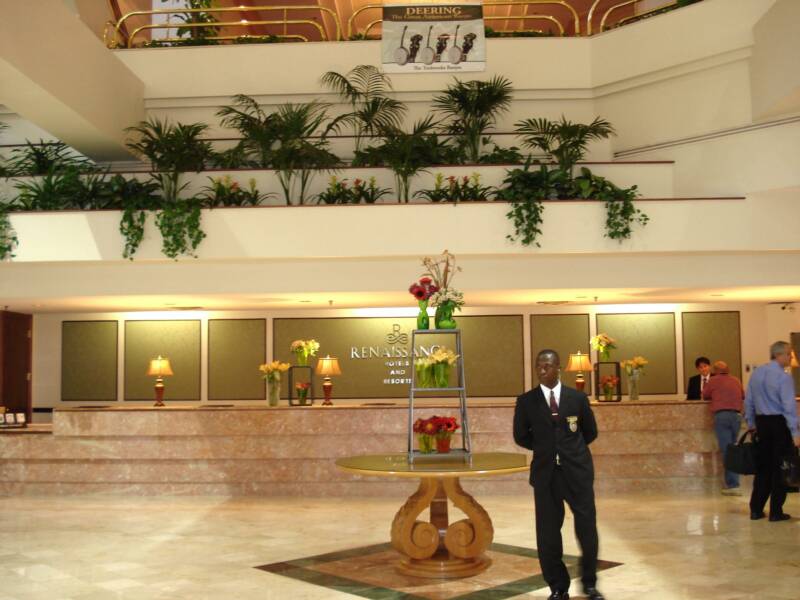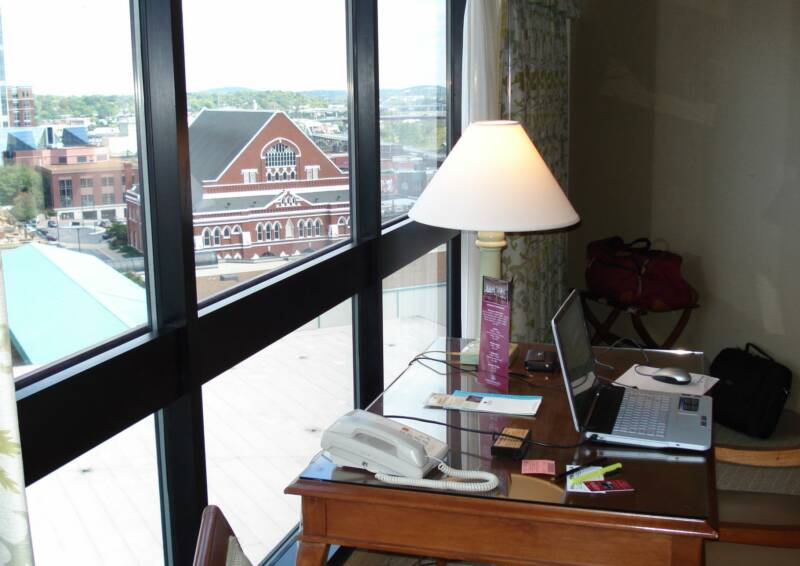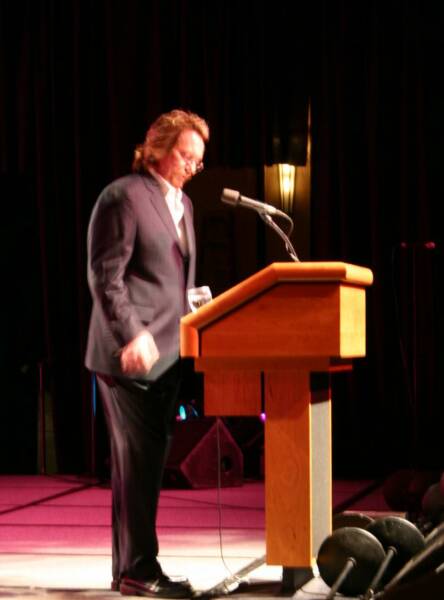 We arrived in Nashville on Monday, Sept. 25th just in time to check into our room, get registered, & attend the keynote address given by Jerry Douglas.

Our room overlooked the Ryman!

Tuesday we spent a lot time at the Trade Show visiting many of our suppliers and looking at new products.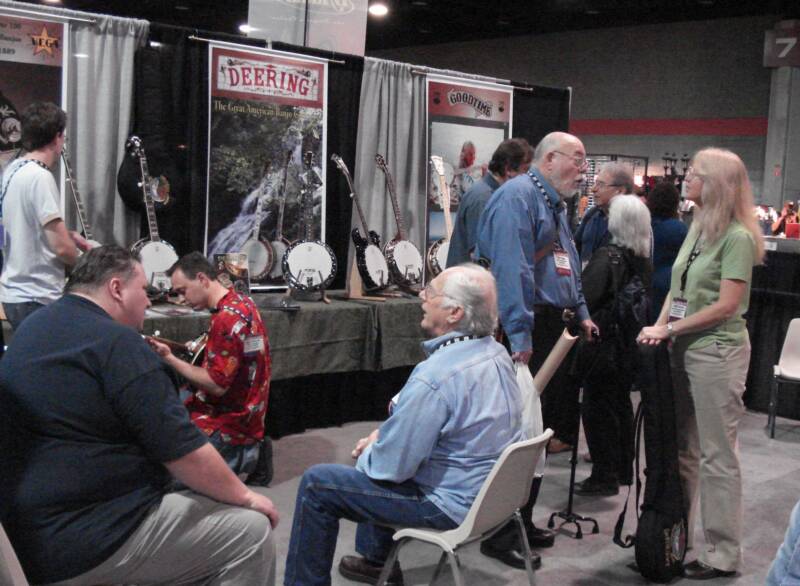 Tuesday evening we checked out some of the "After Hours" Showcase Performances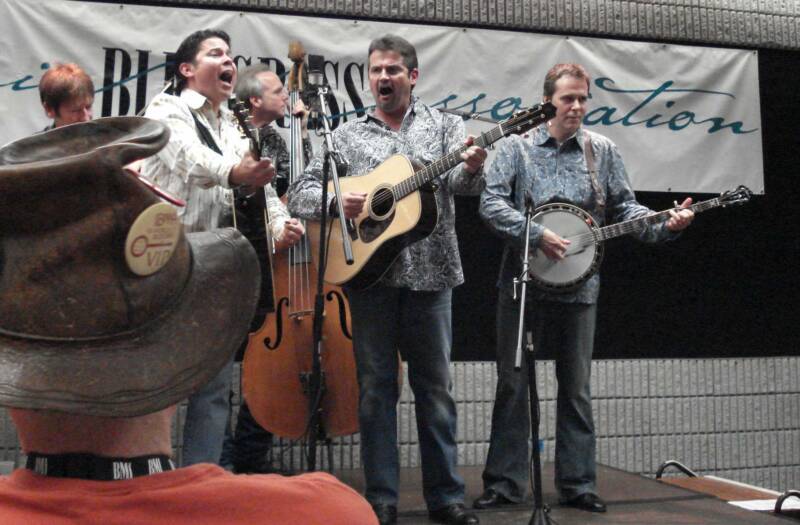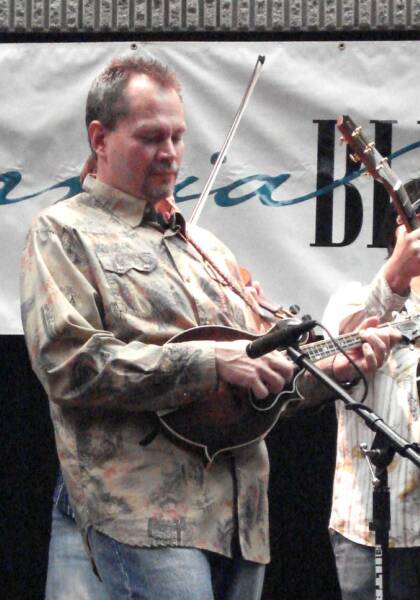 Danny Roberts & The Grascals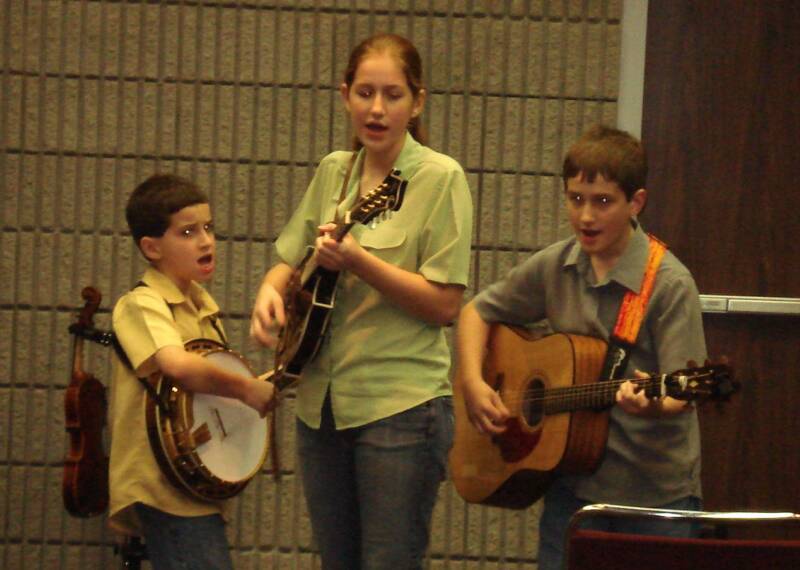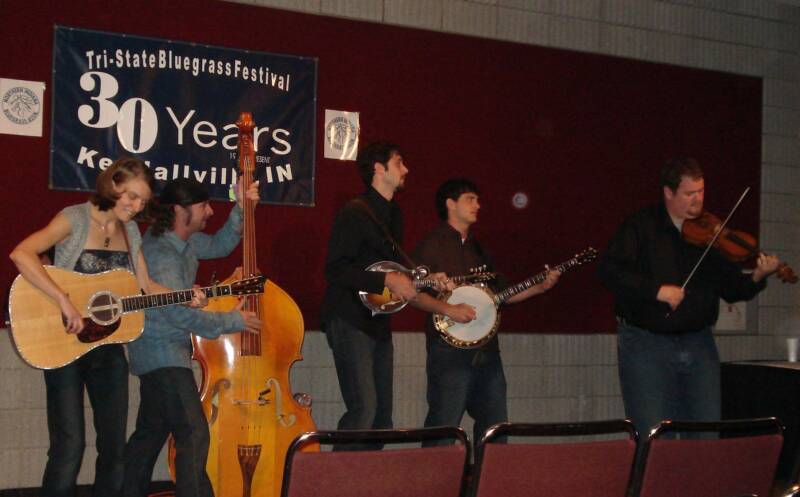 Kickin Grass
from Raleigh, NC. You will hear more from this new group!  We would love to book them for Fox Fest.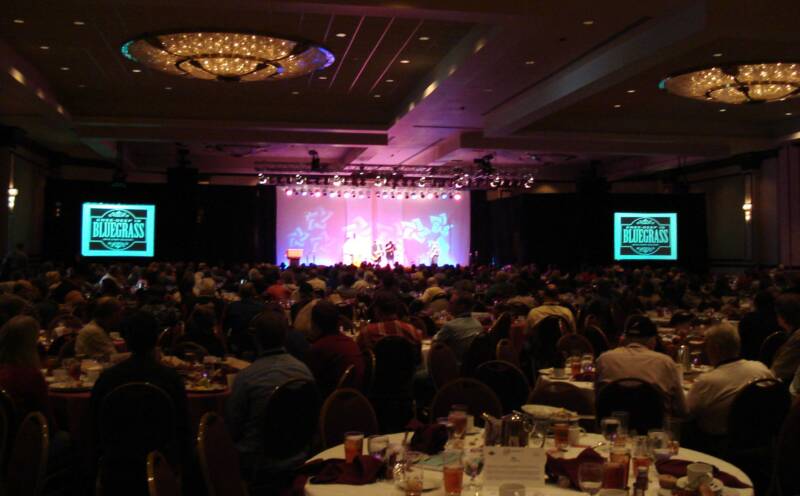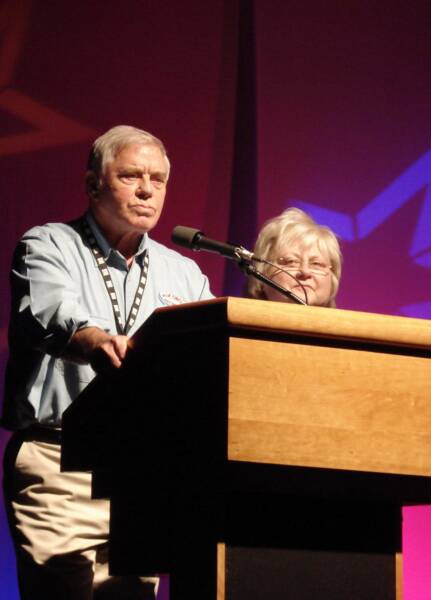 On Wednesday we attended the Showcase Brunch.  During this event Tom & Dixie Hall announced their plans to will the rights to all songs they have written over the years to IBMA!

The hit performance of this Showcase was
"The Boohers"
- a fantastic family group!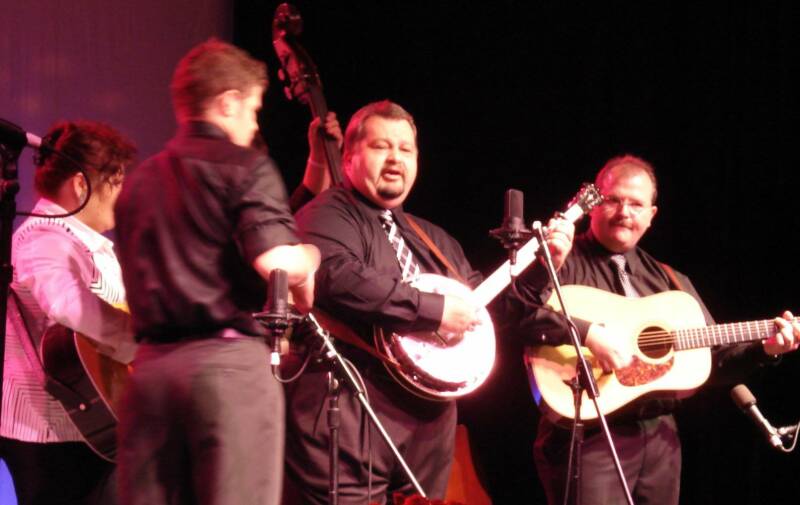 Wednesday afternoon we walked down to Broadway to visit Gruhn Guitars and stopped at the Ryman to buy gifts for the grandkids.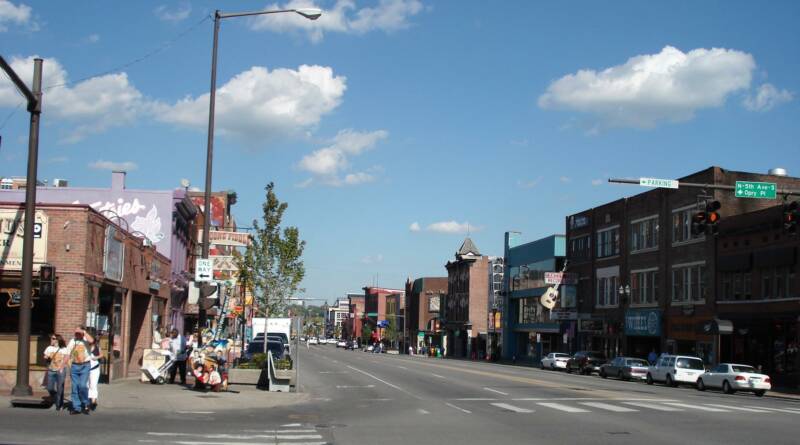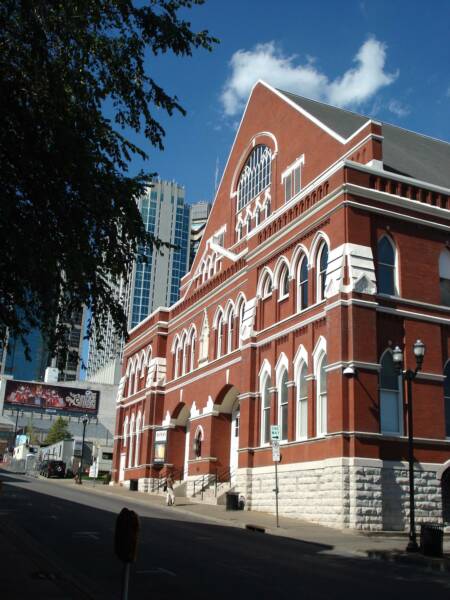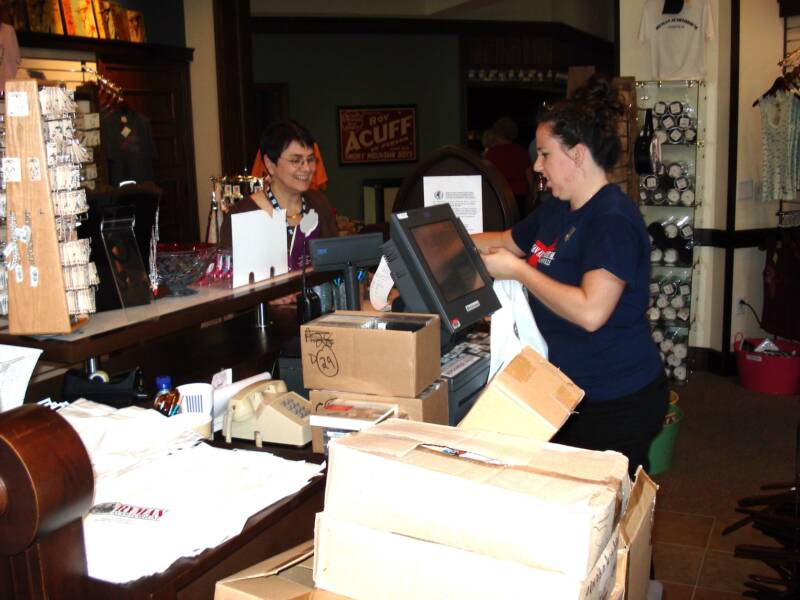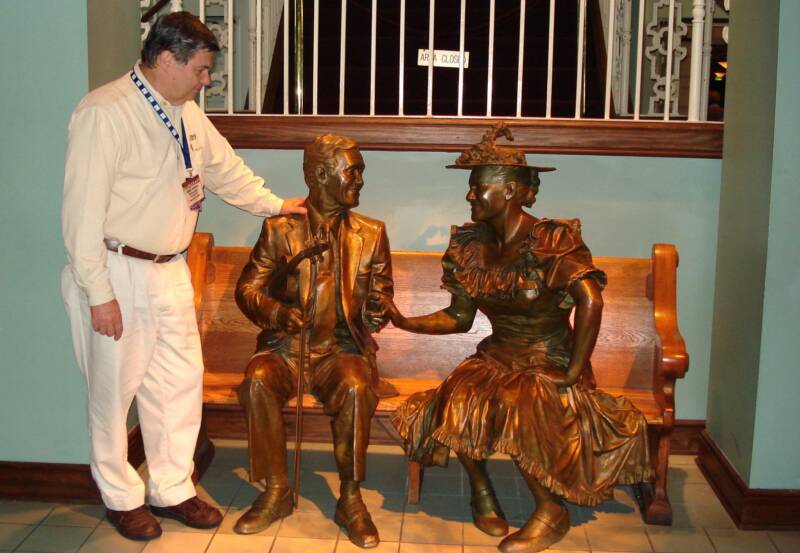 Wednesday evening we were blown away by the "Infamous" String Dusters with our friend Jesse Cobb on Mandolin!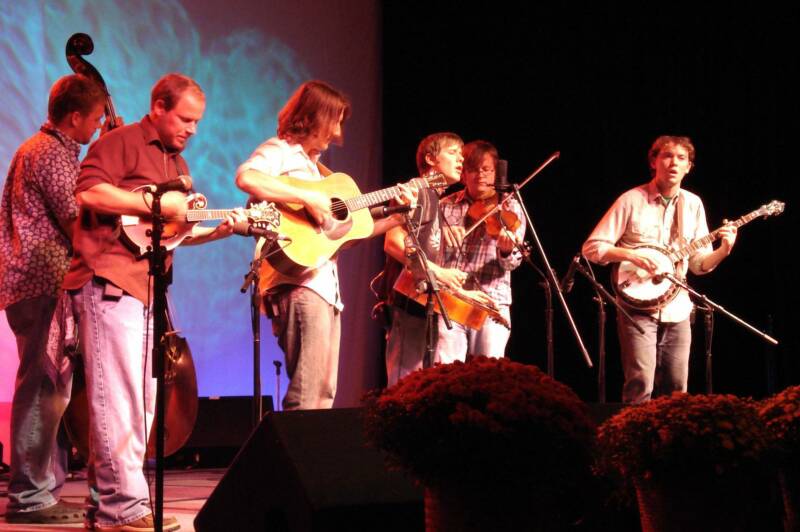 Wednesday night, Sept. 27th, Izzie gave me a

"Jack Daniels" Skillet Cake for my birthday!   Wow!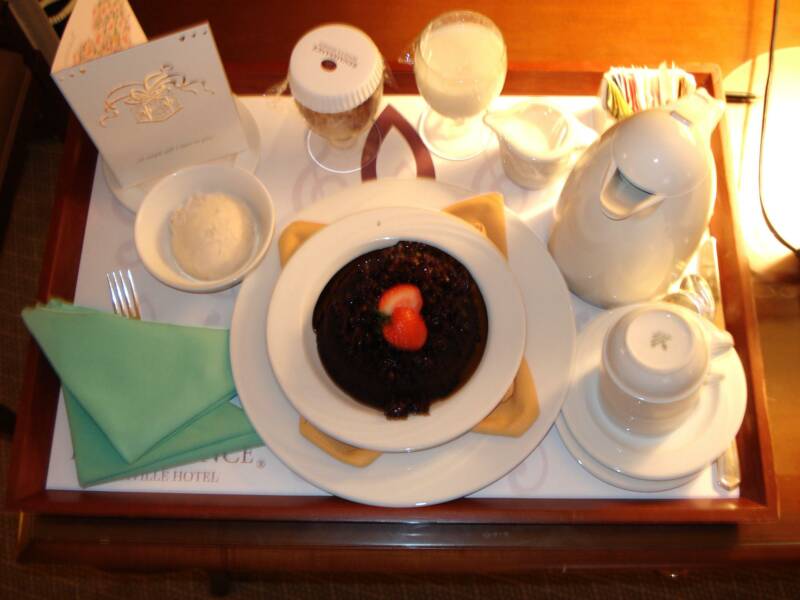 Thursday we attended the "Awards Luncheon"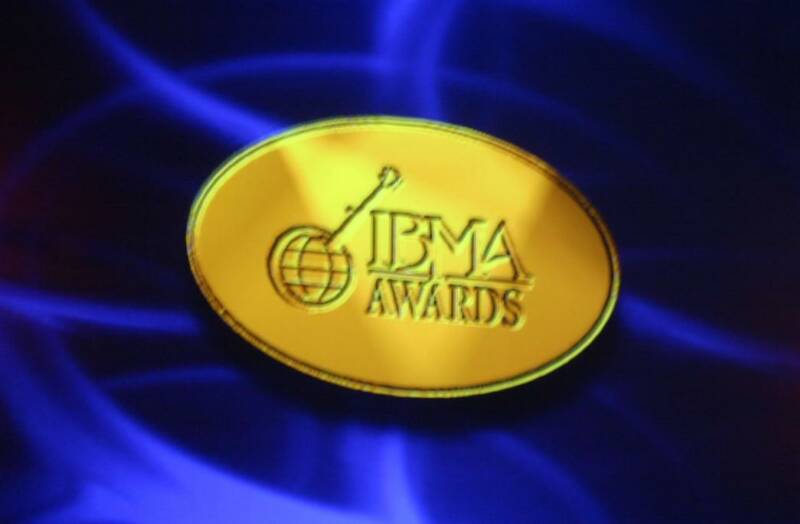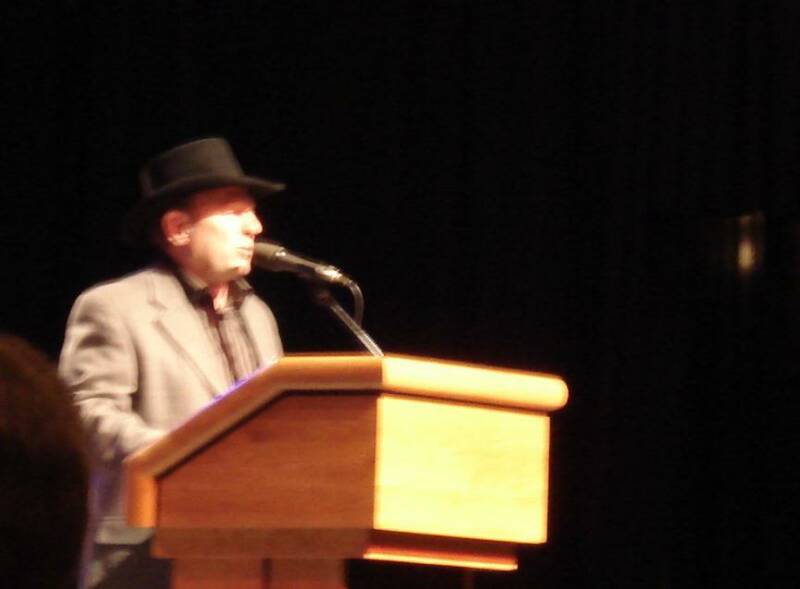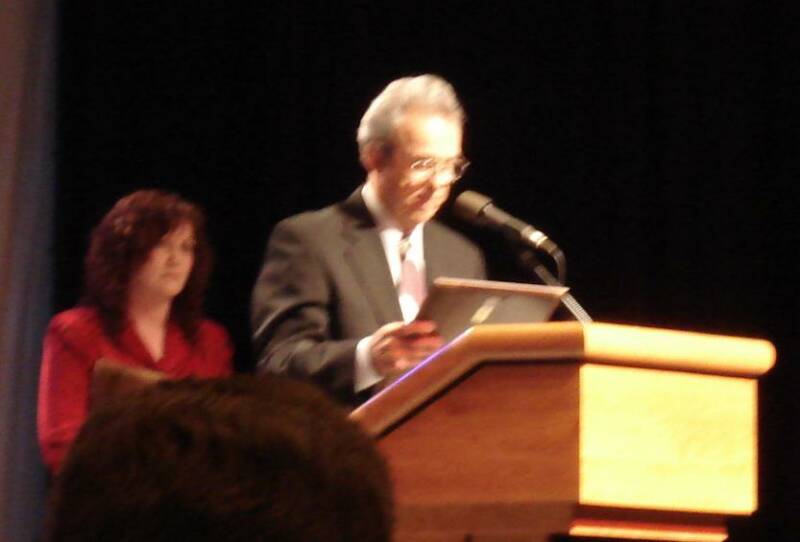 We were pleased to see both Ronnie Reno and the Whites receive Distinguished Achievement Awards.

After the luncheon we went back to the Trade Show in the Exposition Hall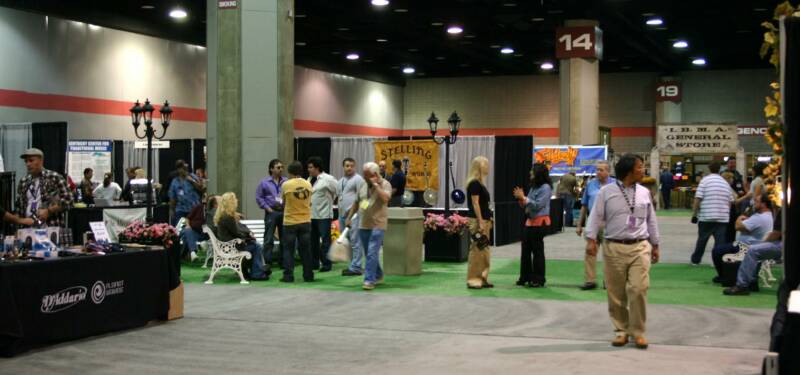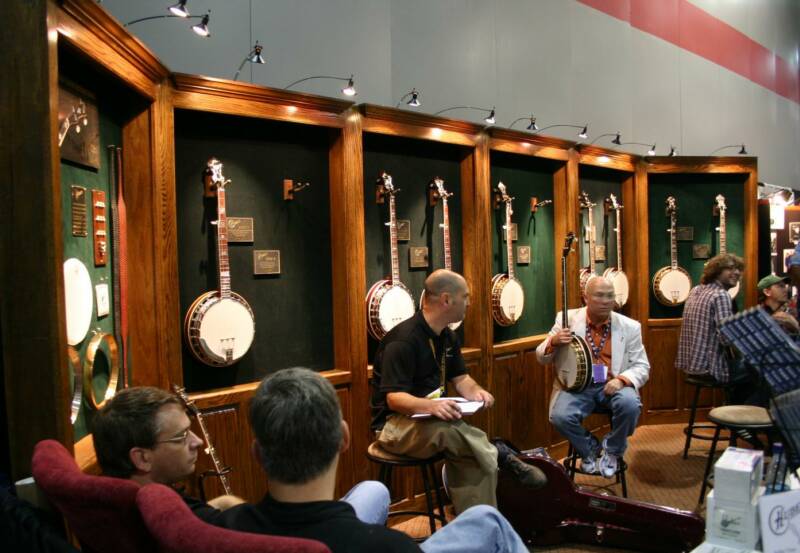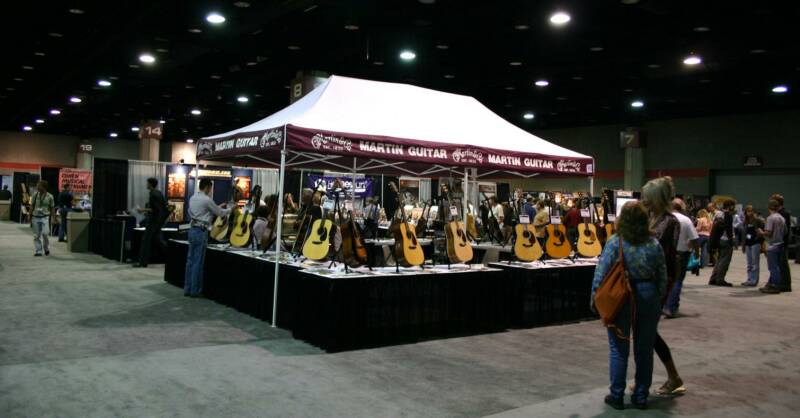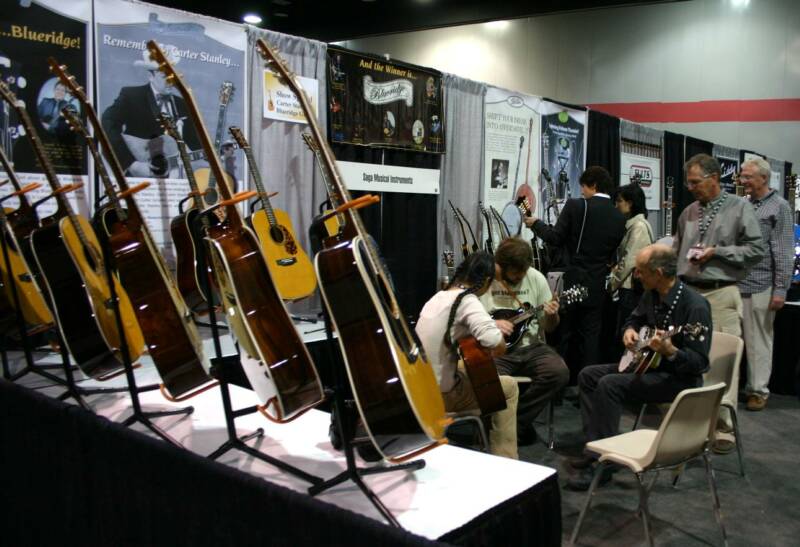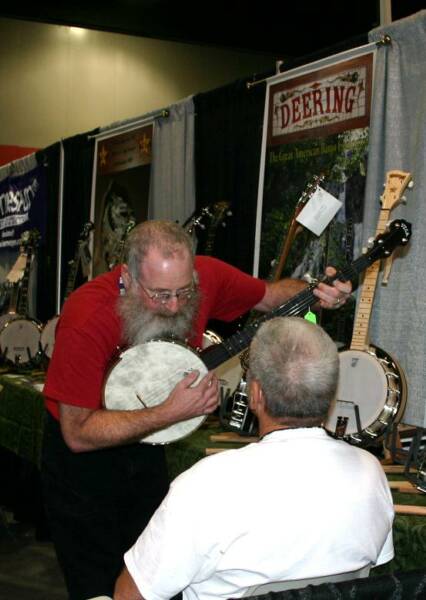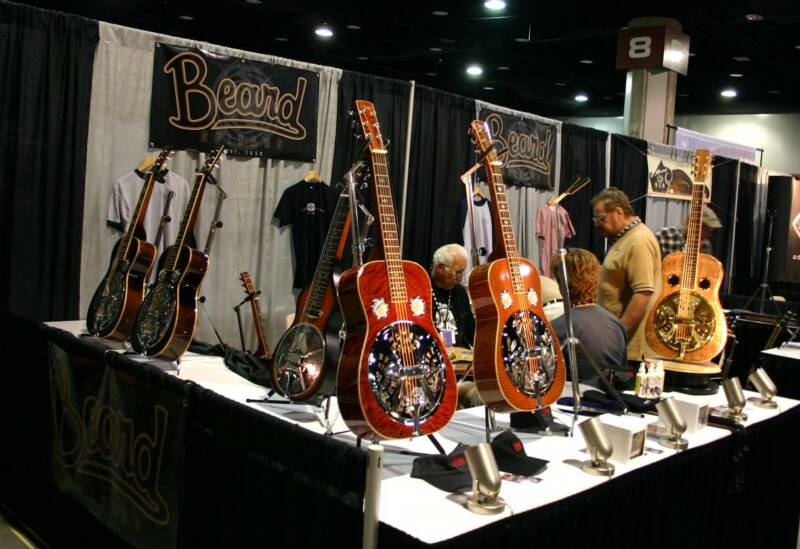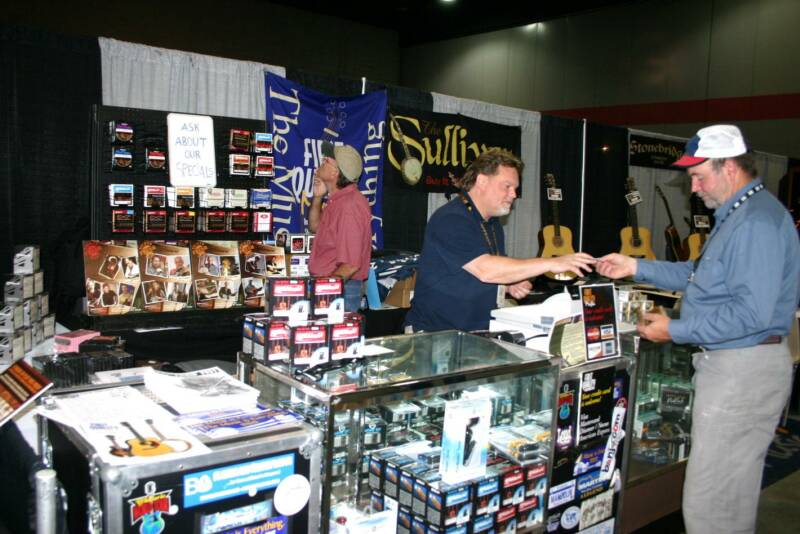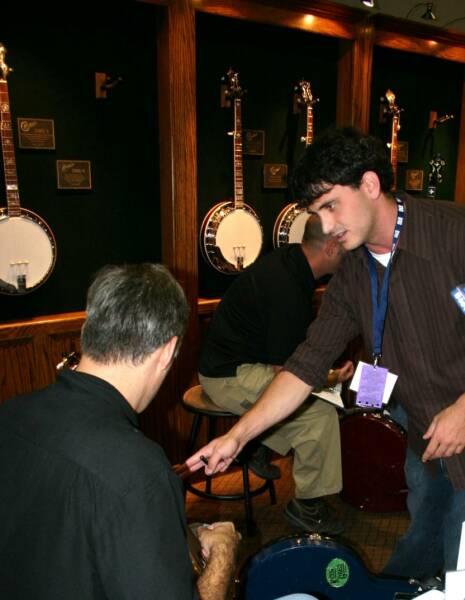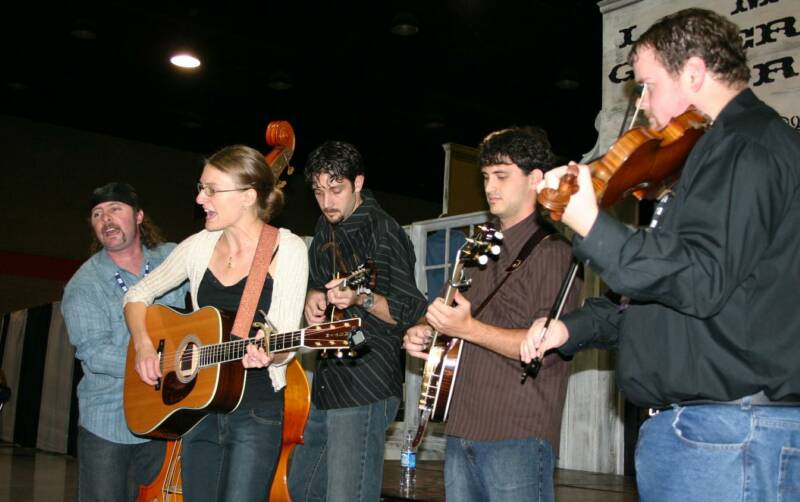 Thursday Night we attended the IBMA 2006

Awards Ceremony at the Grand Ole Opry House

in Nashville, Tennessee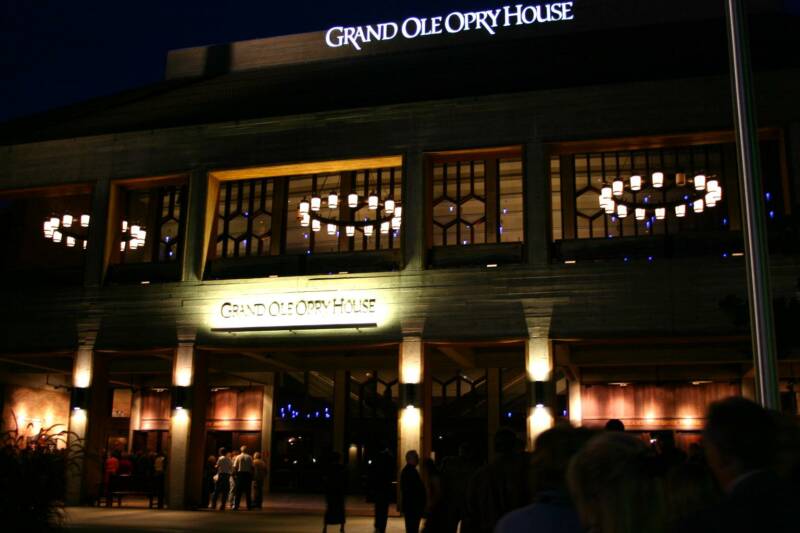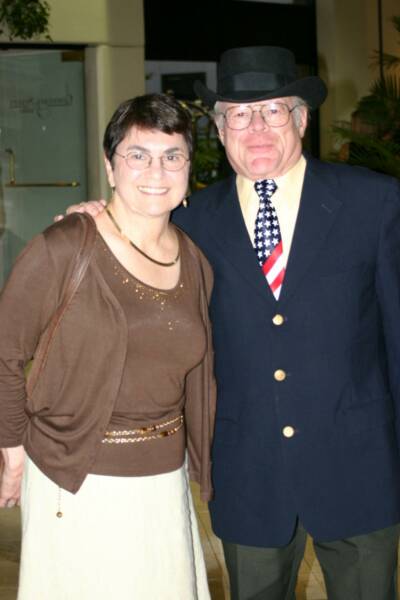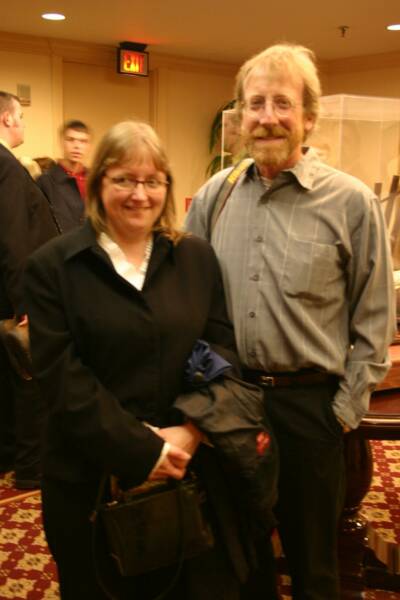 We ran into several upstate NY Bluegrass enthusiasts at the Opry -- Bill Knowlton,

host of WCNY's Bluegrass Ramble and regional banjo player, Gordon Lyons & his wife Tina.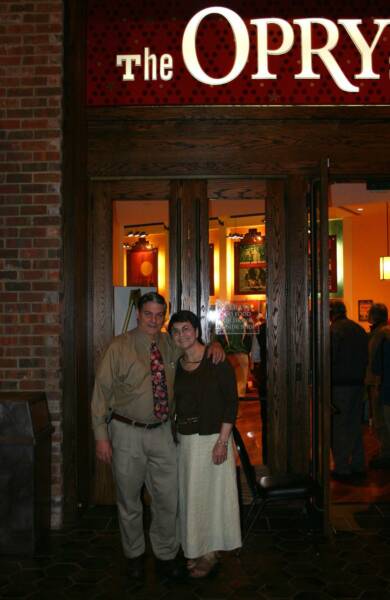 That's us!  Izzie & Al Worthen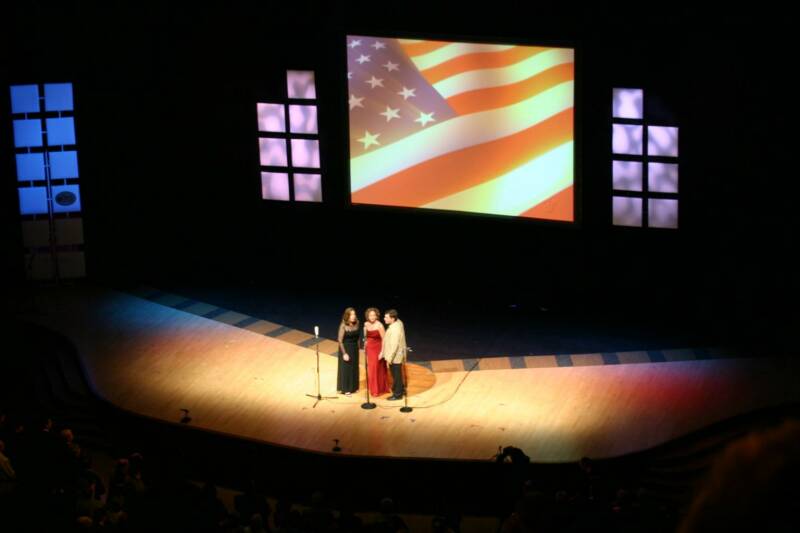 The evening opened with a spectacular rendition of "The Star Spangled Banner" performed by our own 3 Fox Drive, natives of Old Forge, New York!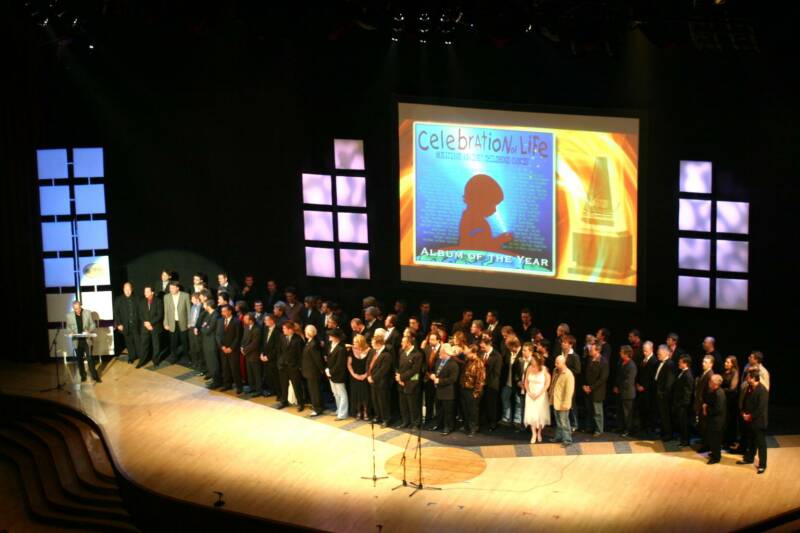 3 Fox Drive Shared the Award for the 2006 Album of the Year. A Celebration of Life: Musicians Against Childhood Cancer with the other participating artists!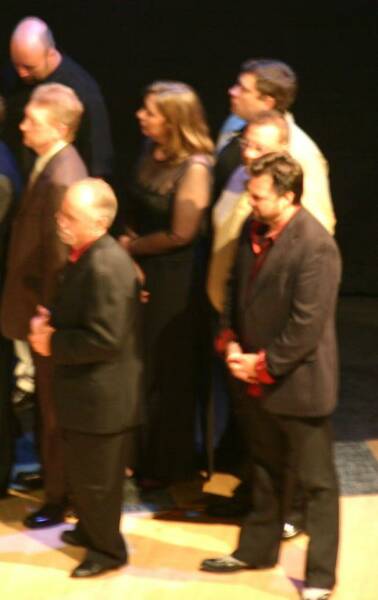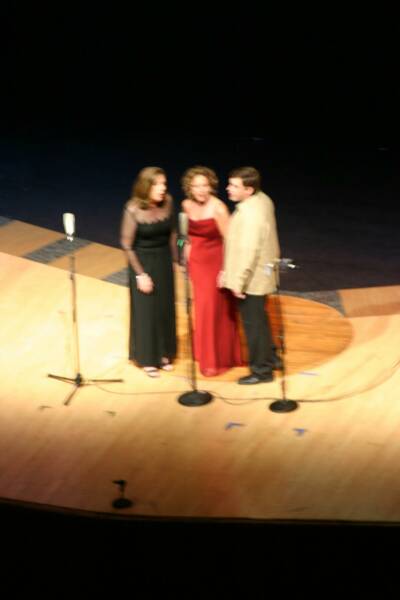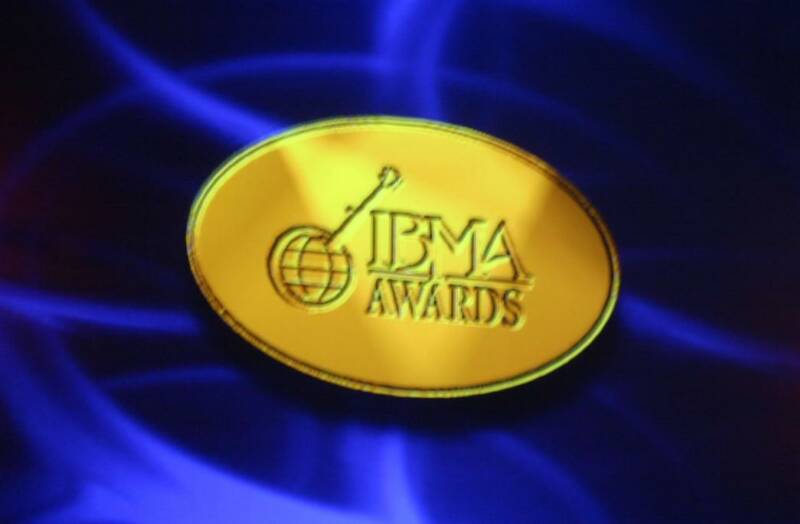 KICKIN GRASS BLUEGRASS BAND

PERFORMING IN THE EXPOSITION HALL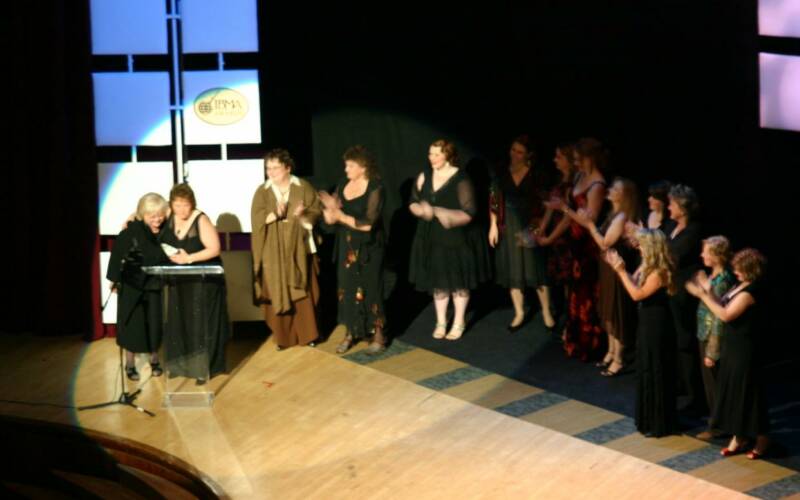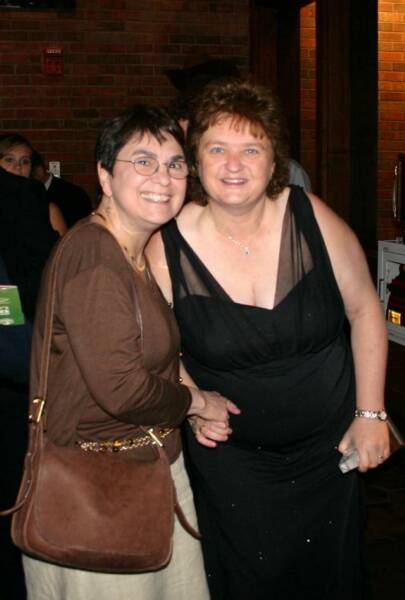 Lorraine Jordan and The Daughters of Bluegrass won the Best Recorded Event of the Year with the album Back to the Well.  Izzie gave Lorraine a congratulatory hug after the ceremony.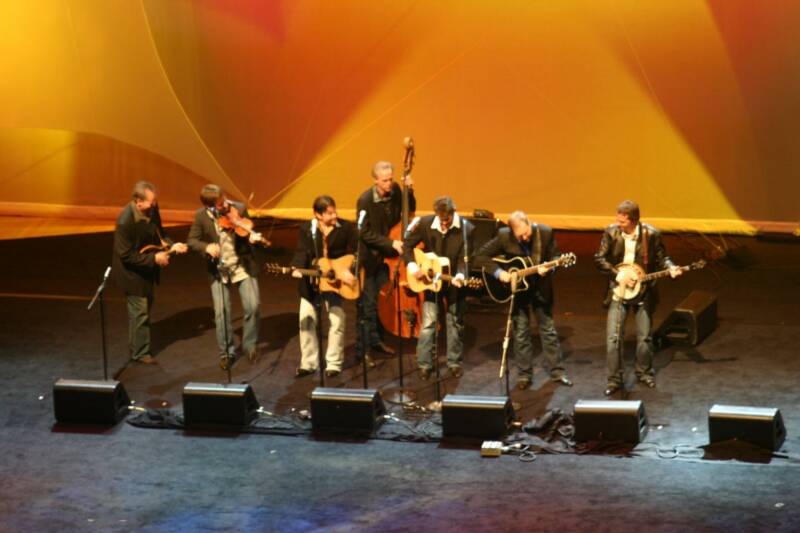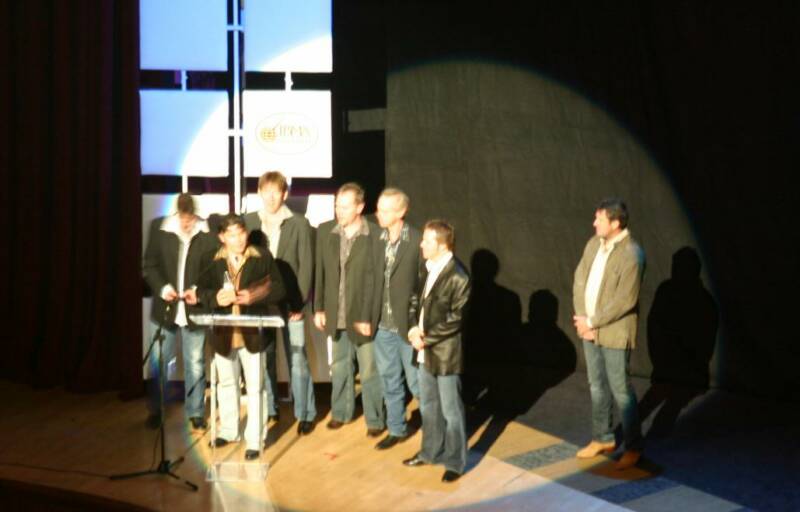 The Grascals took home the coveted Entertainer of the Year Award. These guys are really on a roll !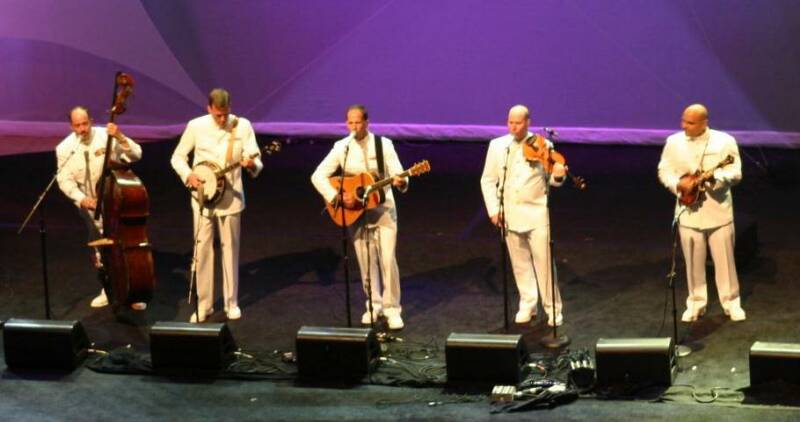 ~A Tribute to Our Armed Forces -- Past and Present~

A high point during the evening came as Rhonda Vincent presented a moving tribute to all the members of our armed forces followed by the US Navy Bluegrass Band playing the anthem of each branch of our military.  Service members in the audience, past and present, were asked to rise and be recognized as the anthem for their branch of the military was played by the Navy Band.  It was a truly timely and appropriate recognition of all those who have served our country and the cause of freedom for all mankind across the planet!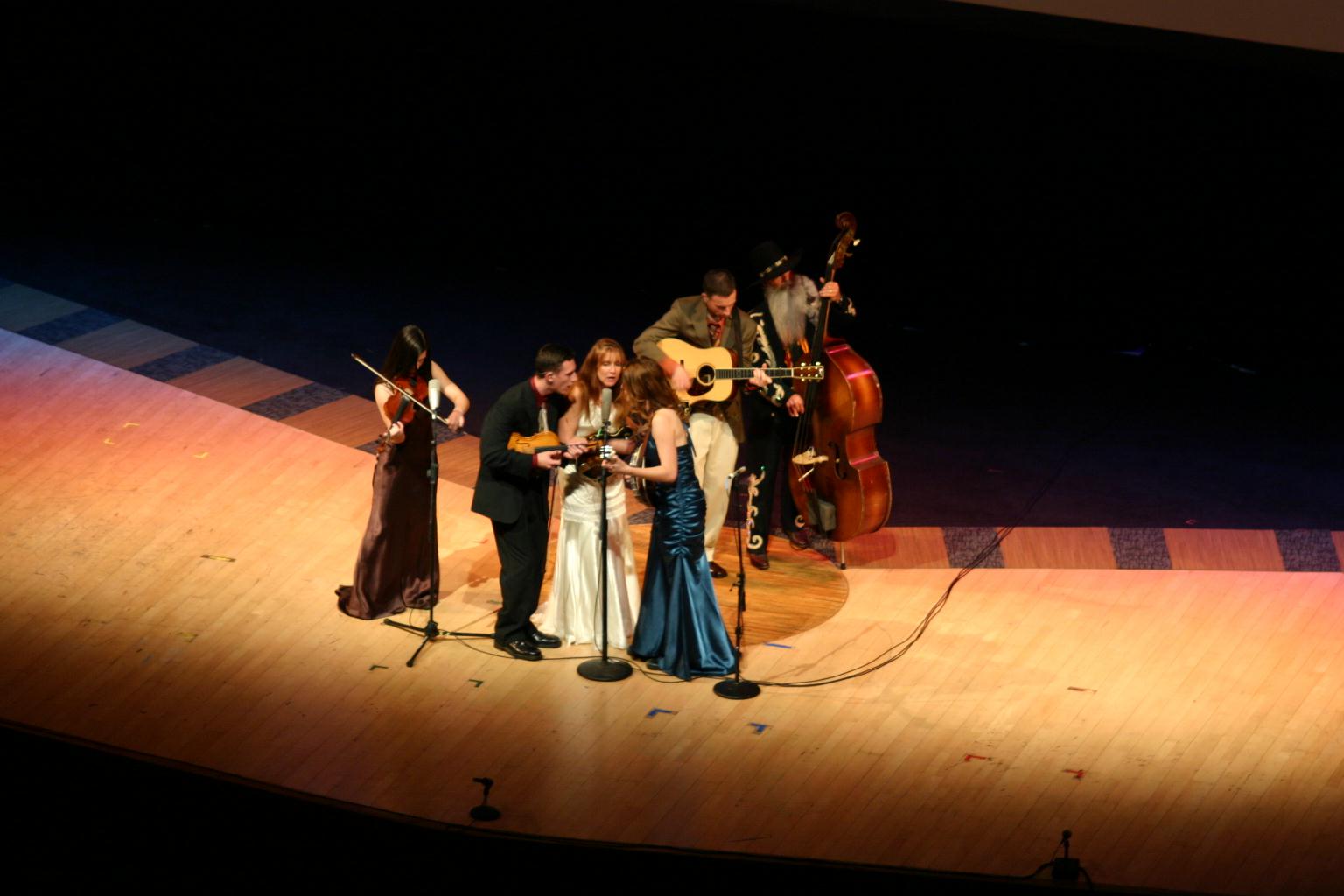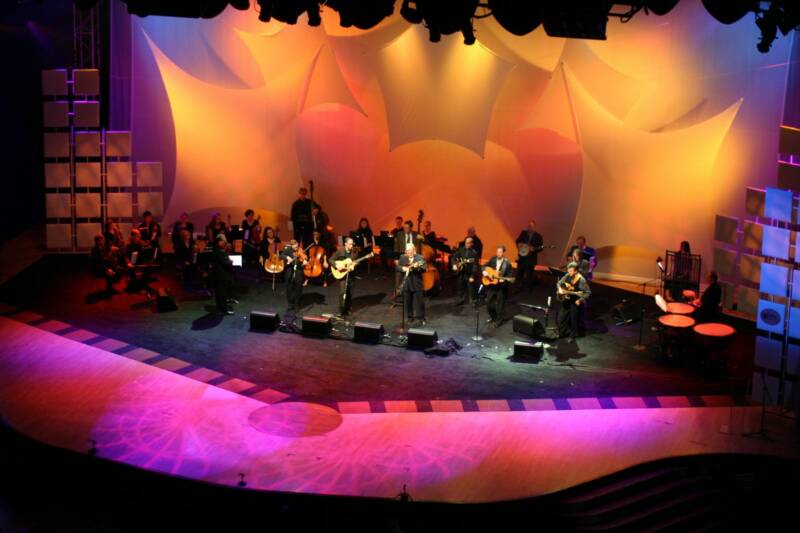 Ricky Skaggs & Kentucky Thunder with The Nashville String Machine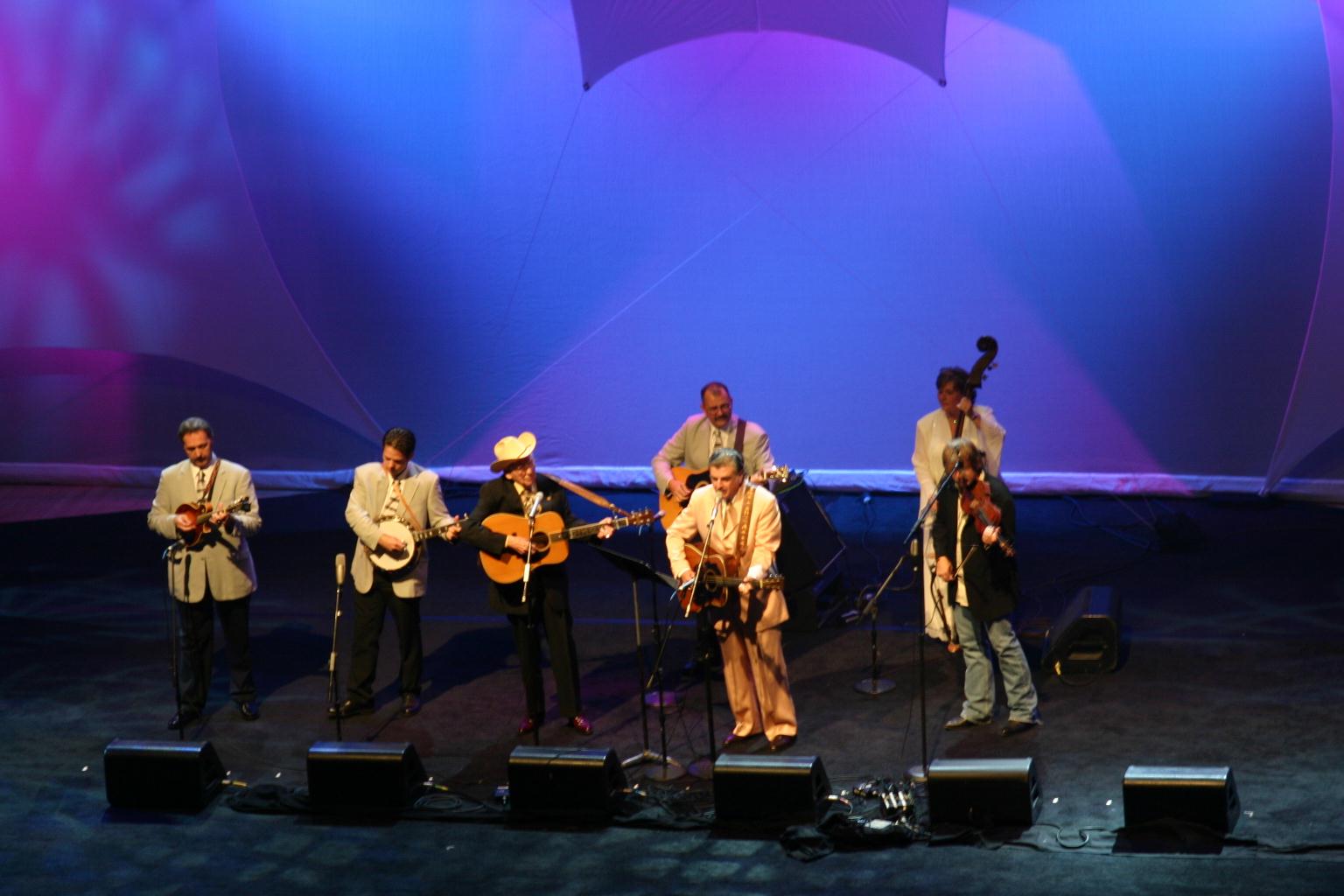 Larry Sparks with Curly Seckler