~ Fall Break ~ Part 2 ~ Oct. 2009 ~

~ Jekyll Island, Georgia & Anastasia Island, Florida ~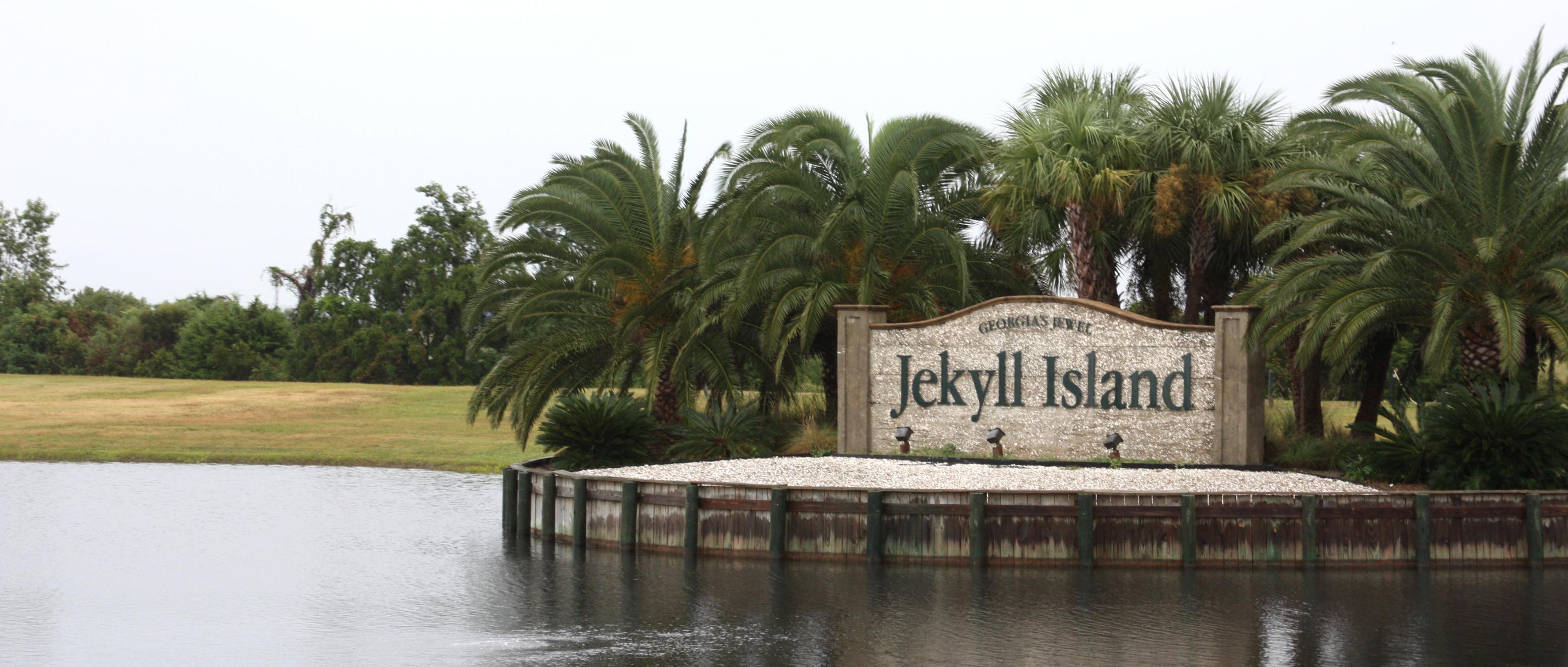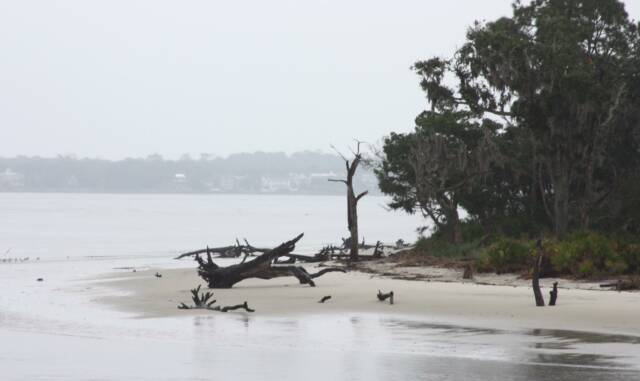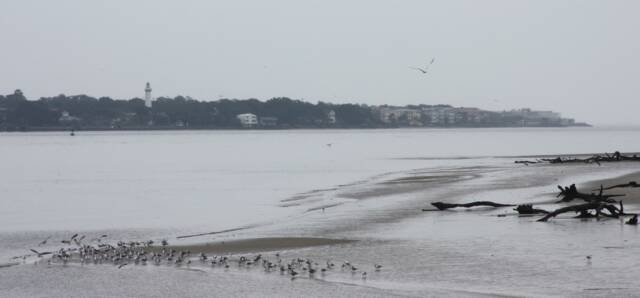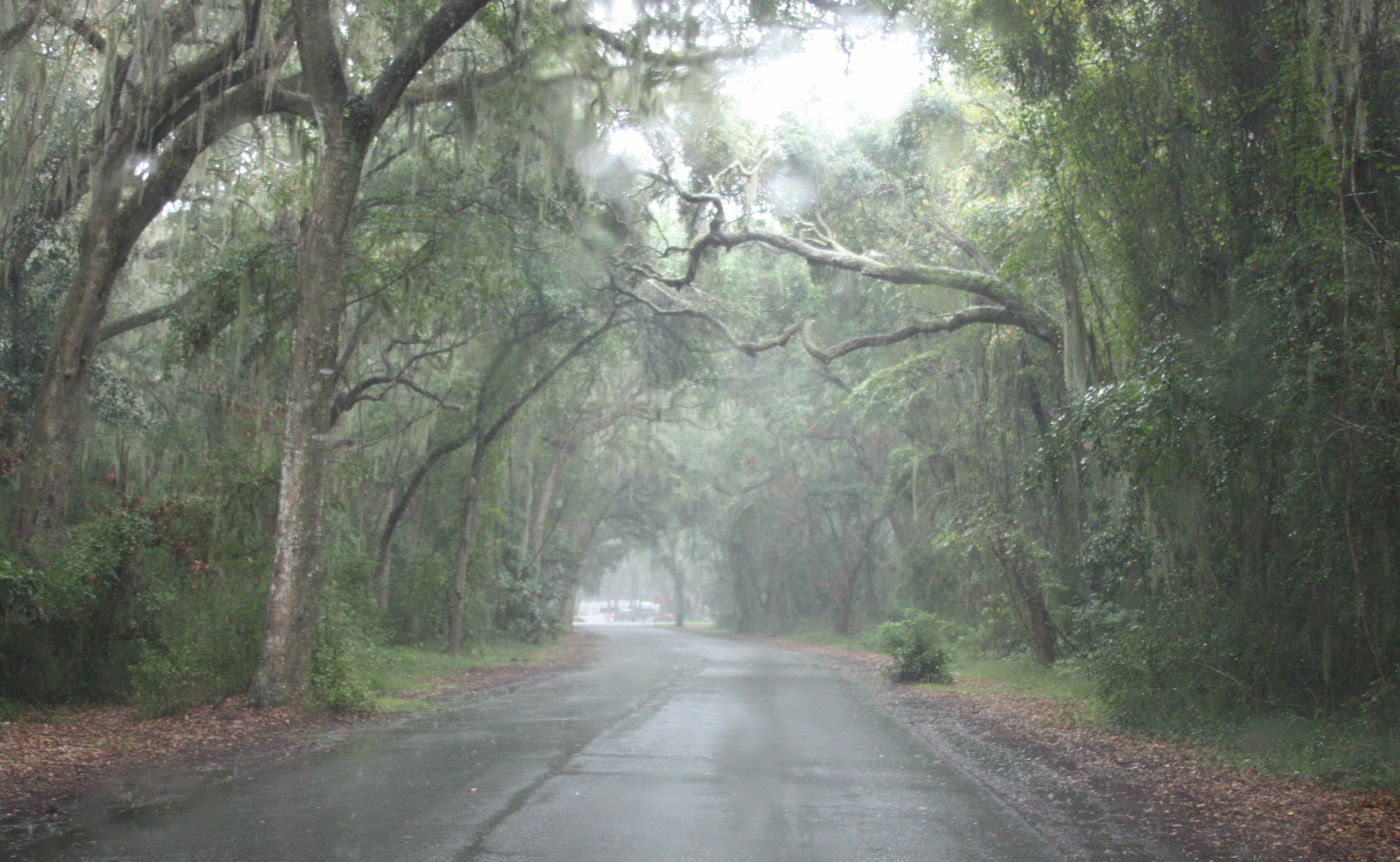 We arrived on Jekyll Island at about noon on Monday, October 5th under cloudy skies and a gentle rain. Stopped at the Information Center for some orientation and then headed out for a driving tour around the Island.  Jekyll is a very small, but very upscale Island ~ this was the exclusive vacation retreat of the wealthy until recent times.  On the east side of the Island, facing the Atlantic, we stopped at Blackbeard's Restaurant overlooking the ocean for lunch.  The buffet is outstanding ~ Tossed Salad, Ribs, Roasted Chicken, Rice, Collard Greens, Deep Fried Pork Rinds, and Peach Cobbler!

At the extreme northern tip of the Island we stopped at Fishermen's Pier to watch the dolphins and to enjoy the view looking back across the bay to St Simons.  We visited a neat little book store in the Historic District and purchased some books that our tour guide back on St Simons had recommended.  We departed the Island at 2:30PM and headed south to St Augustine and our next stop on Anastasia Island.
St Augustine & Anastasia Island


We checked into the La Fiesta Ocean Inn & Suites on Monday at about 5:00PM.  After getting settled, we went to dinner at
Amici's
Italian Family Restaurant.  Our server, Yulia, recognized us from last year.  She has been studying in the States for the last 2 years and will return home to Russia in December.  We had given her a Bluegrass CD last year to "enrich" her cultural experience while in the U.S.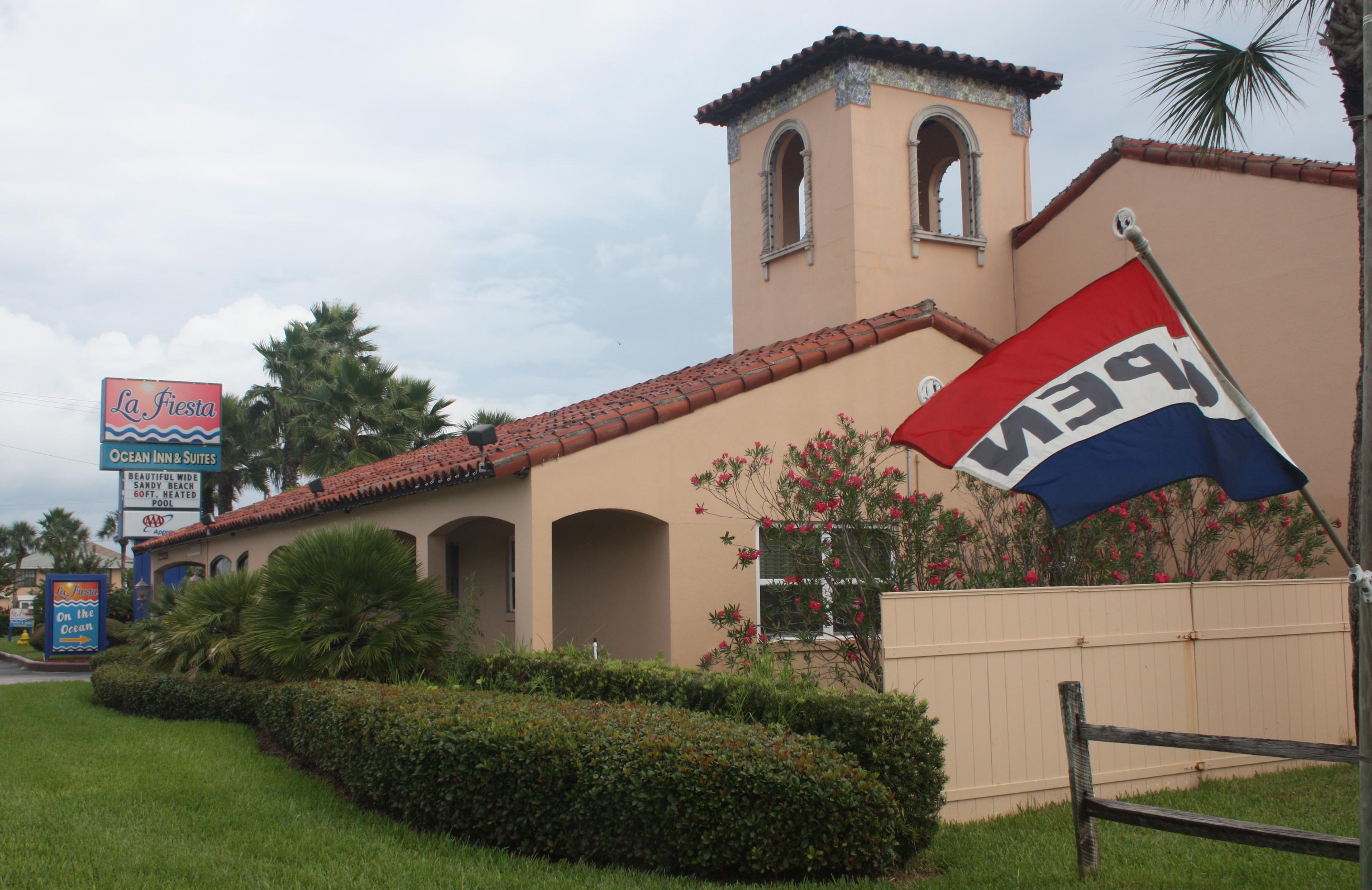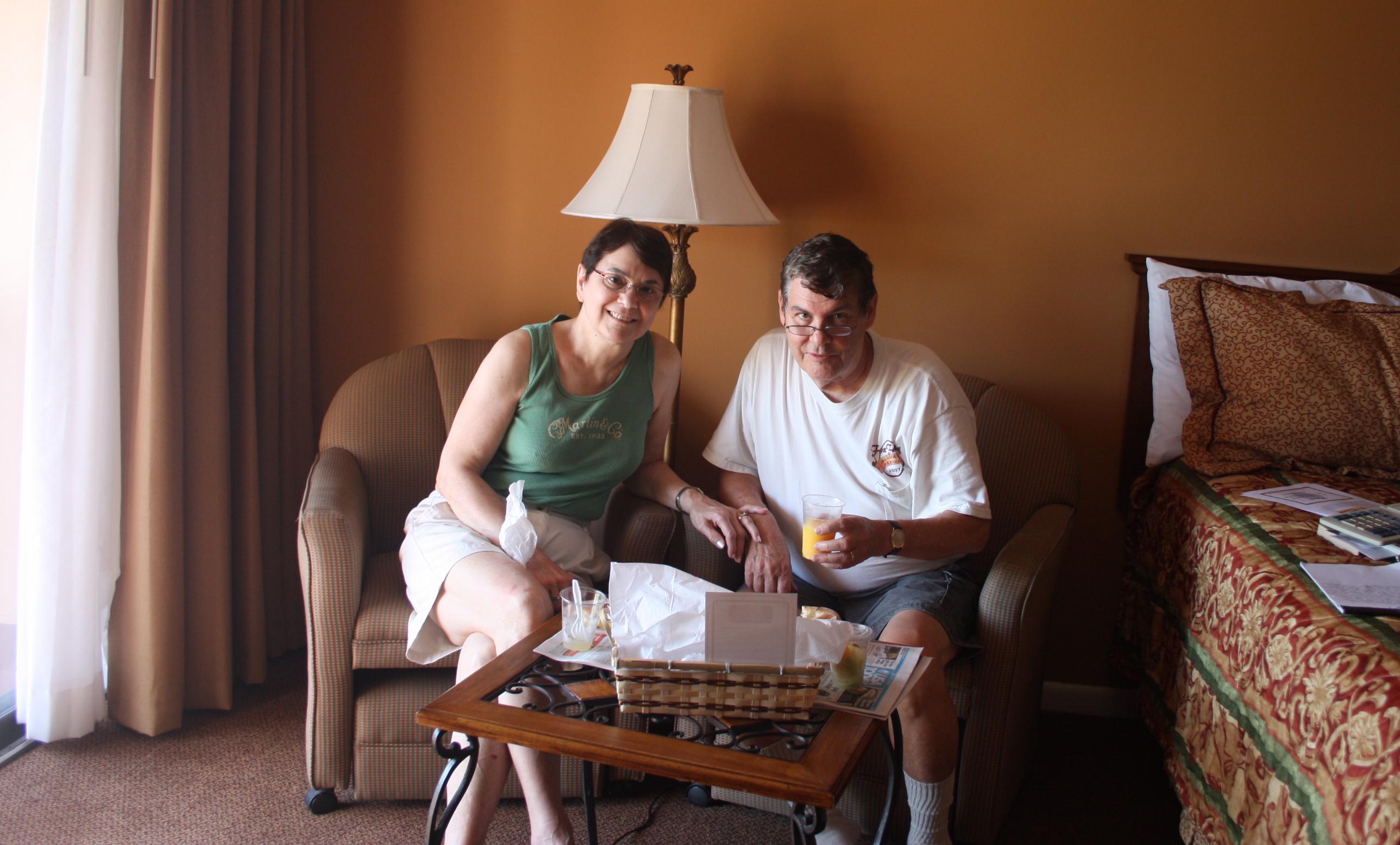 Tuesday, Oct 6th ~ After a brisk walk on

  the beach we had breakfast in our room.



To see more photos


of our room Click
Here>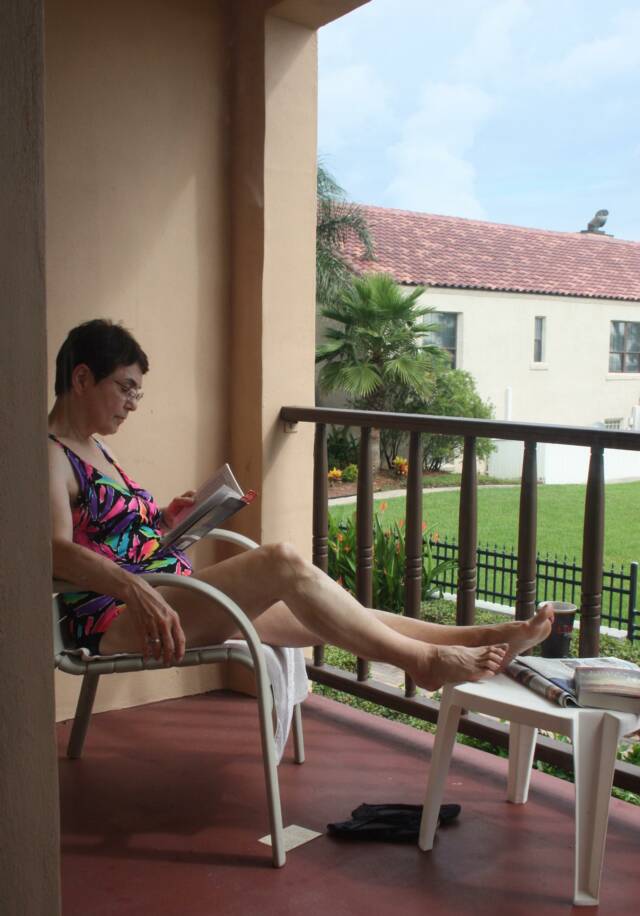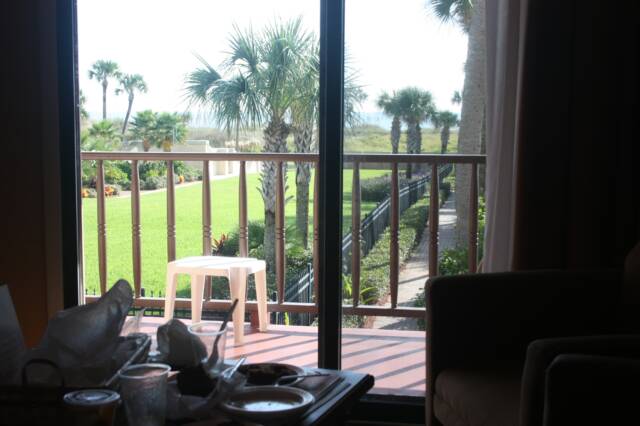 Tuesday evening we returned to our favorite restaurant,
Cafe Atlantico
, for another fantastic meal prepared by chef Paolo Pece, perhaps the finest chef on Anastasia Island.  An evening at Cafe Atlantico is always a pleasurable and memorable experience.  We recommend that anyone who loves fine food prepared by a master must set aside an evening to experience what fine dining really is!  Cafe Atlantico and chef Paolo Pece gives us reason to come back to Saint Augustine year after year.
In addition to Paolo's culinary excellence, he is a supporter of the visual arts as well.  We always look forward to the works displayed on his walls.  This year we had the privilege to enjoy the art work of Rita Kenyon of Jacksonville, Florida.


Our server for the evening was
Christopher Culver
who we learned is also an artist currently planning to continue his graduate studies at Bard College located at Annandale-on-Hudson in New York State.

The evening we enjoyed at Cafe Atlantico was once again a high spot during our visit to Florida.  We will return!




Wednesday started with a




very early walk on the beach




~just us and the birds!  Then




on to
San Sebastain Winery




to stock up for the year! 




Their "Reserva White" and




"Castillo Red" are our favorites.
                       We purchased a case of each.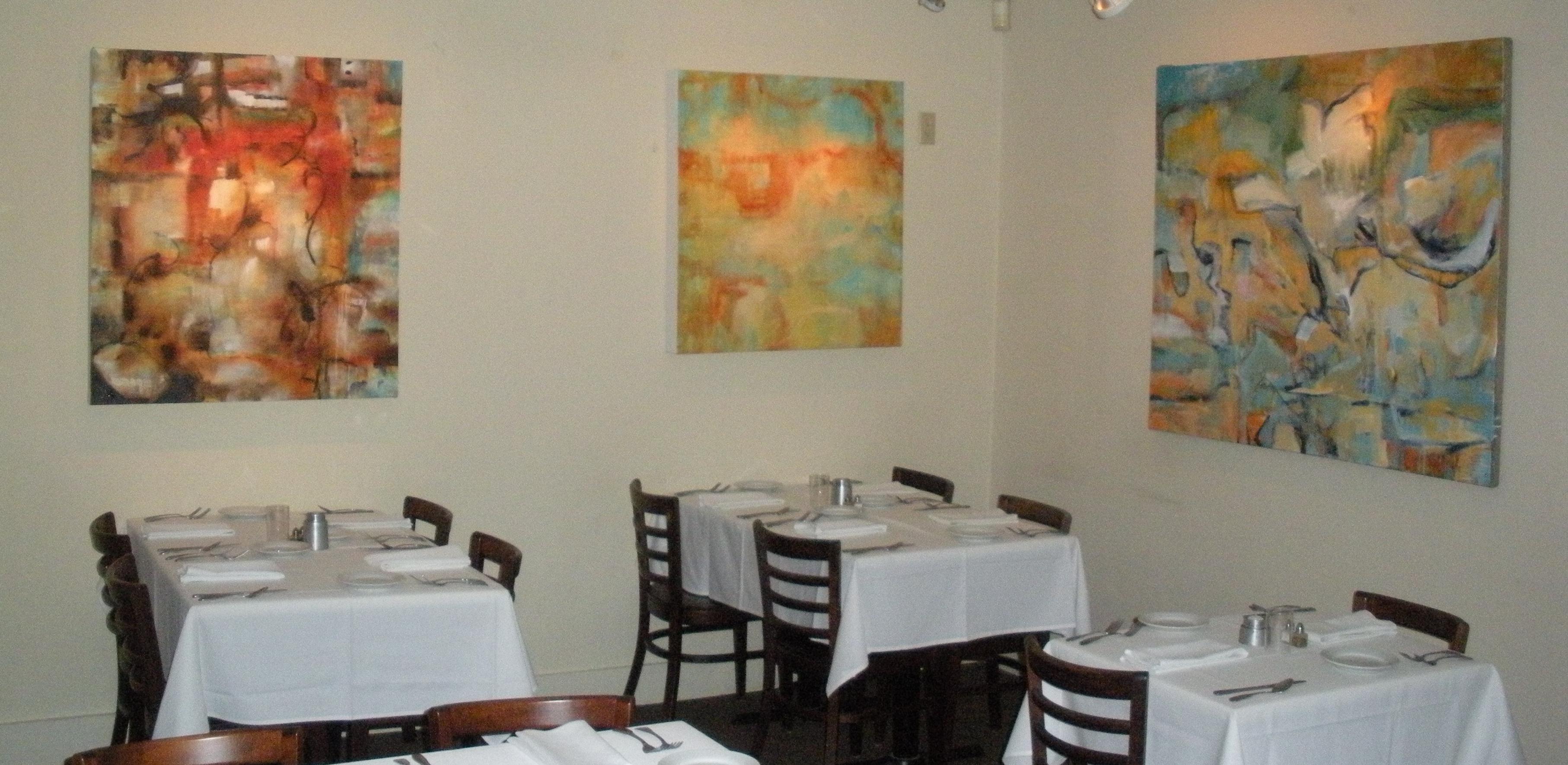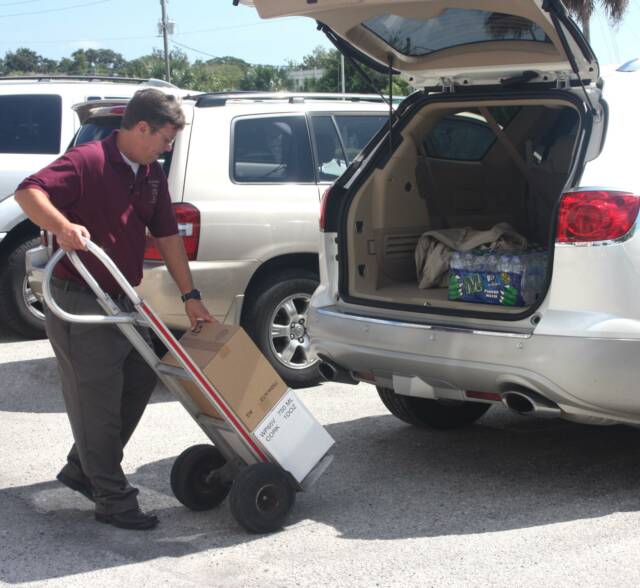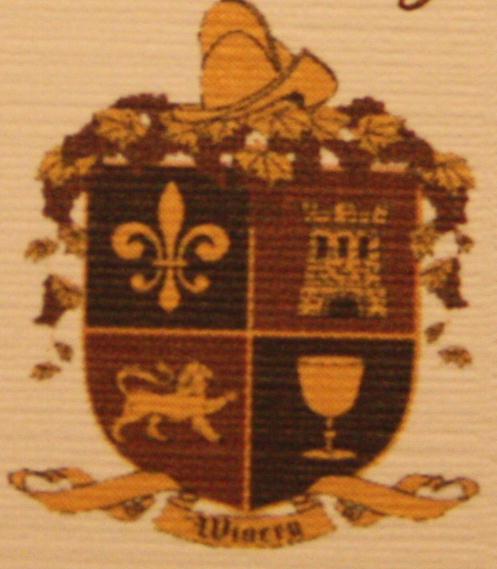 Wednesday evening we enjoyed a great meal at
Salt Water Cowboy's
, a picturesque recreated turn-of-the-century fish camp surrounded by saltwater marshes.  We were seated outside giving us a spectacular view of the sun setting over the marsh.  Our server for the evening, Chris, originally from Wisconsin, was helpful & personable, and he helped make our evening a very pleasant experience.   (click here to
see more>
)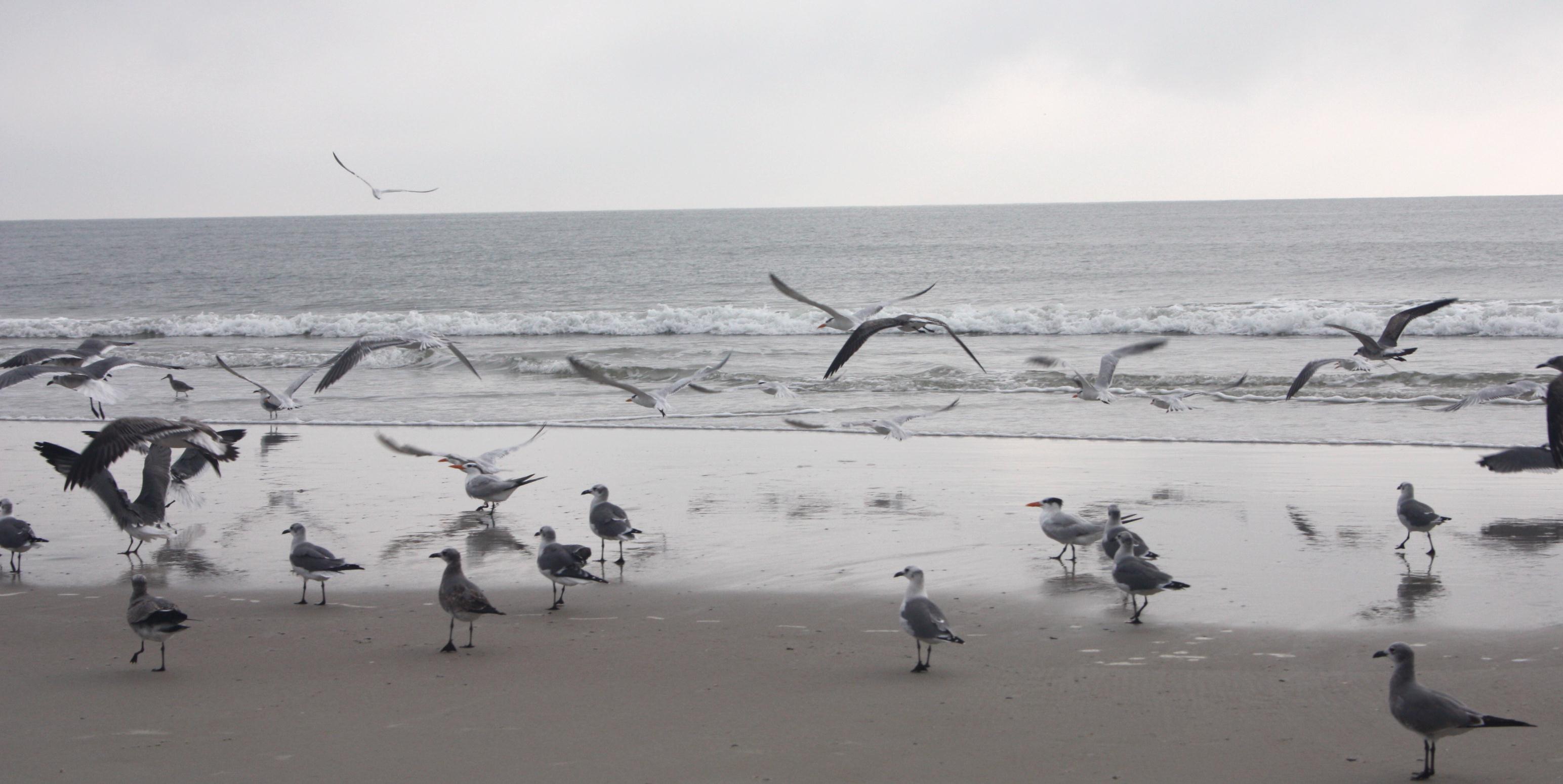 Thursday, after a walk on our beach, we drove south to check out Crescent Beach.  Later in the day we visited Historic St Augustine to sight-see, shop, & have a treat!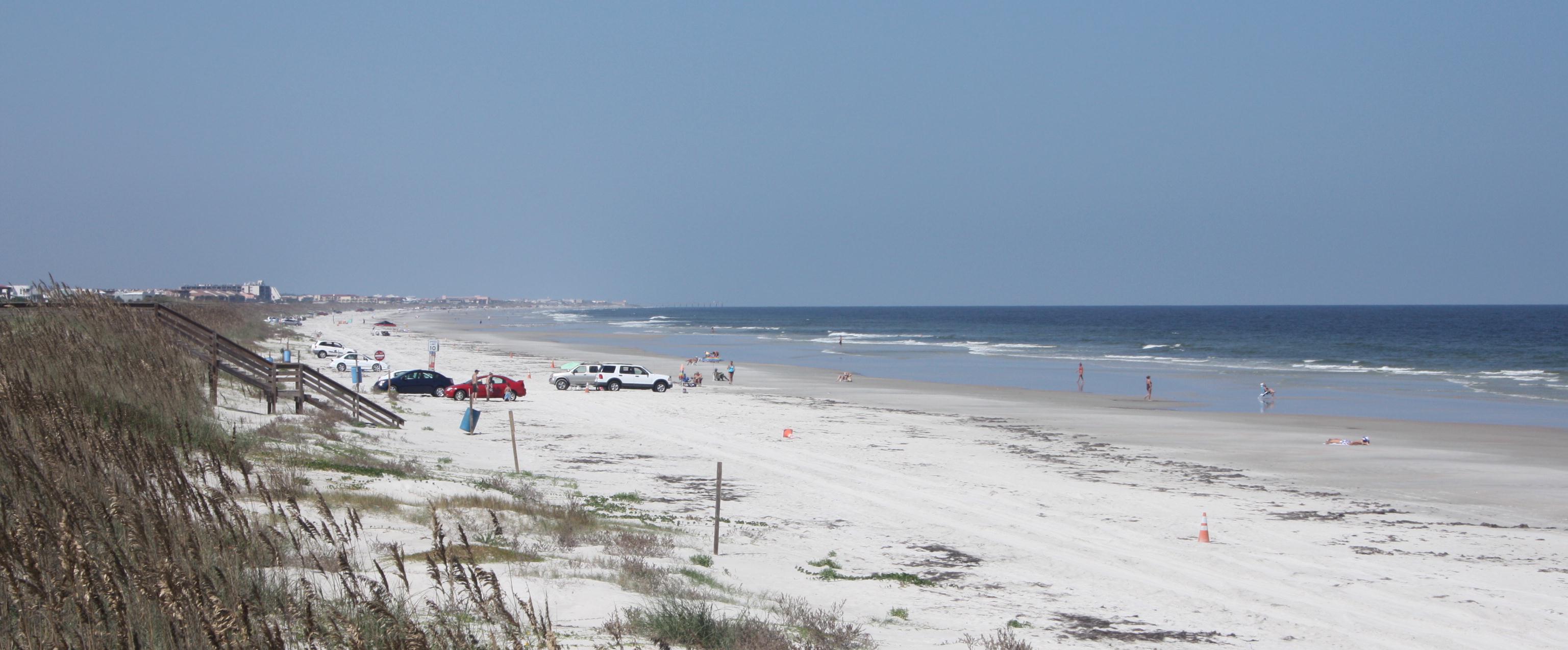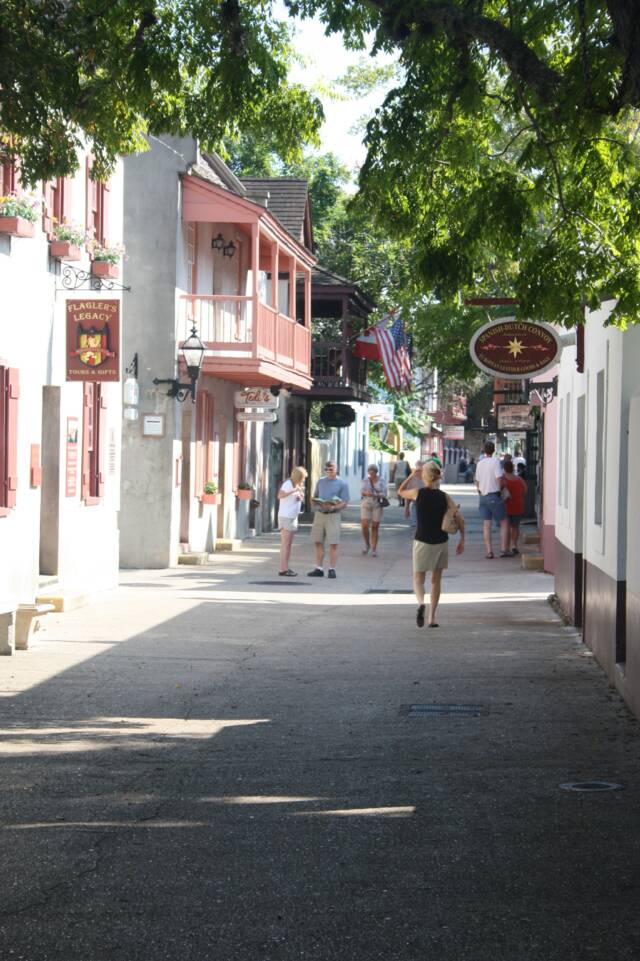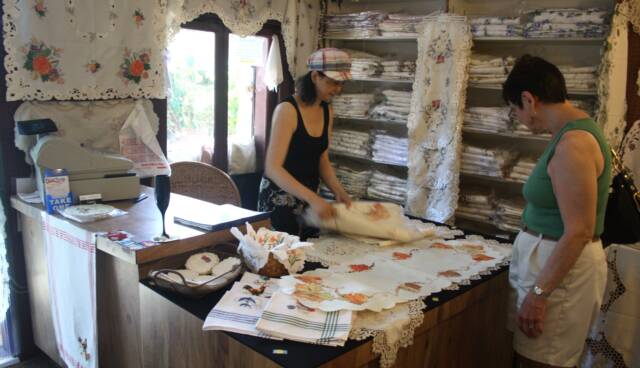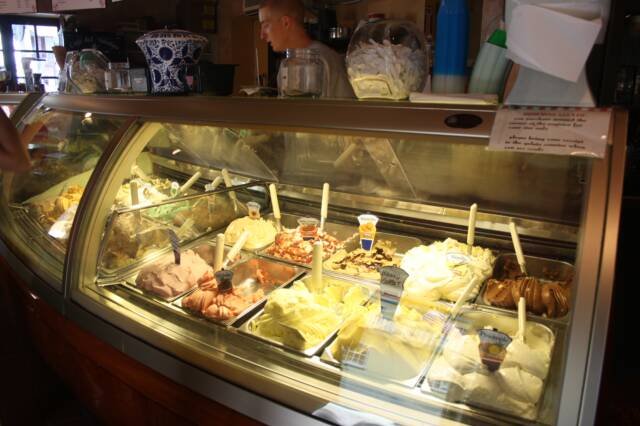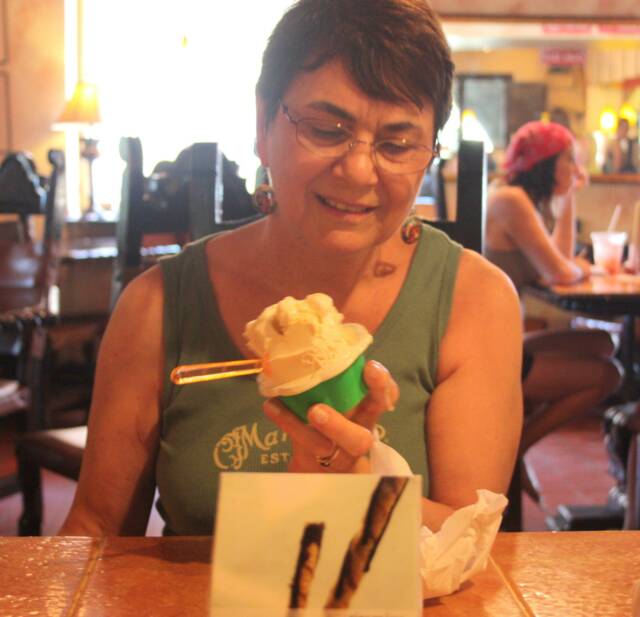 Thursday evening, it was back to Cafe Atlantico for another divine dinner by Paolo Pece!


Sunrise over Anastasia Island ~ Friday, October 9th, 2009.  A great way to start the day!



Our nephew, Bobby Reed, drove up from Winter Spring to spend the day with us.  We had a nice visit and went out to lunch at the
Beachcomber
~ they make the world's best Minorcan chowder.

Friday afternoon we went back down to Crescent Beach to check out another
property
that might accommodate our family for our 50th anniversary.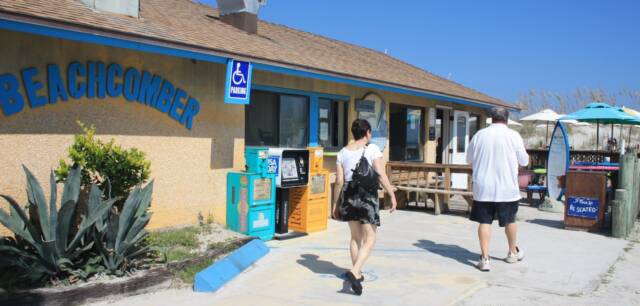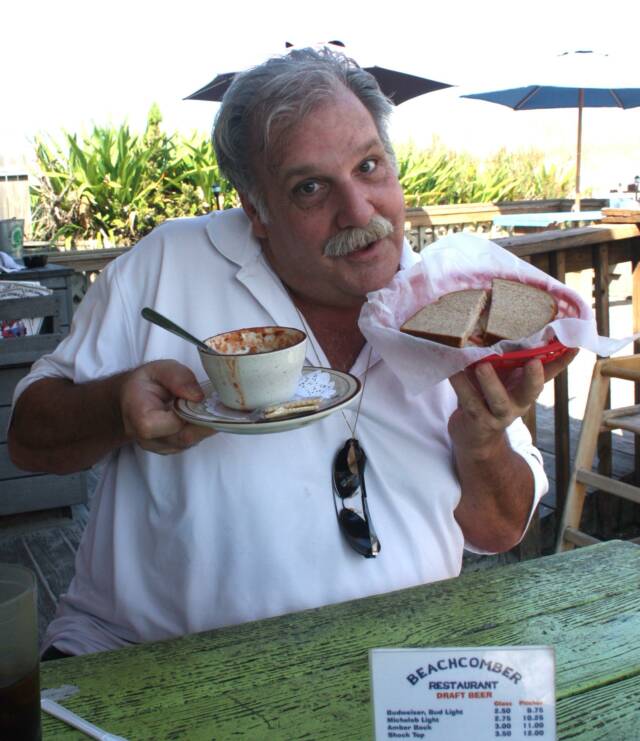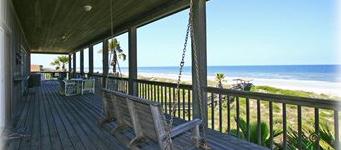 We ended the day with a pleasant dinner at the
Wildflower Cafe
just down A1A from our motel followed by Ice Cream Cones from Fiesta Falls the miniature golf course that is part of the La Fiesta complex where we are staying.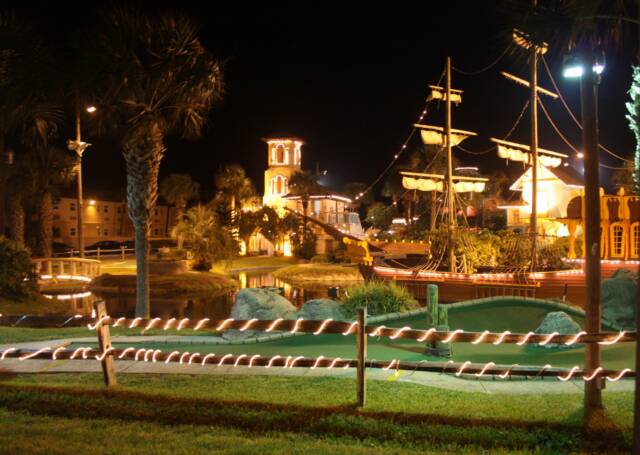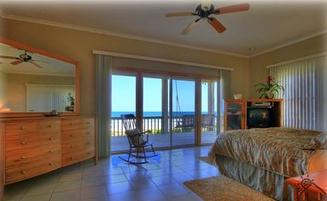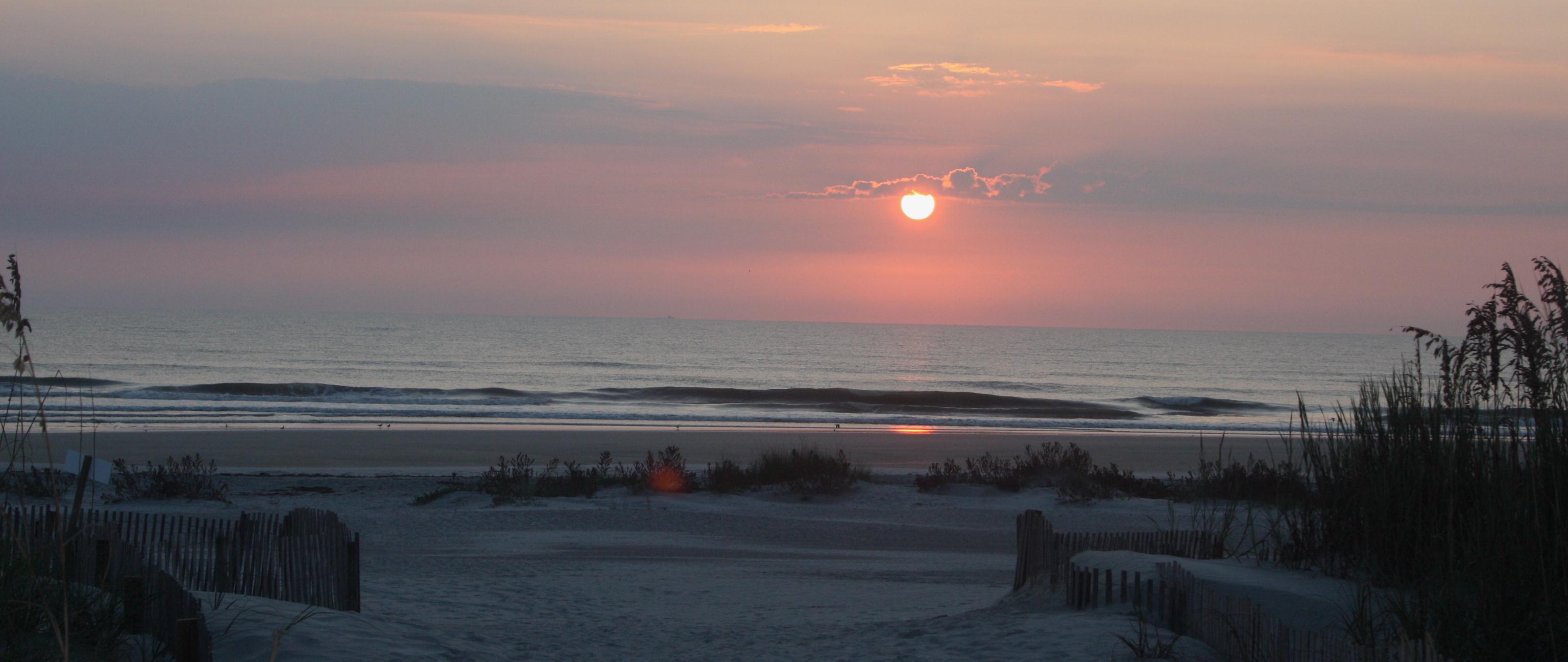 Saturday morning October 10th ~ another fabulous sunrise!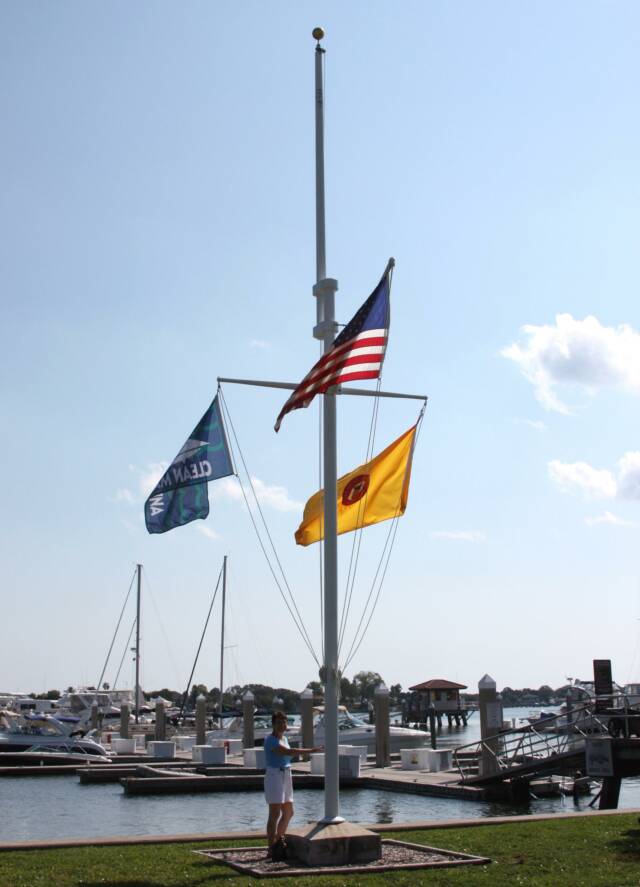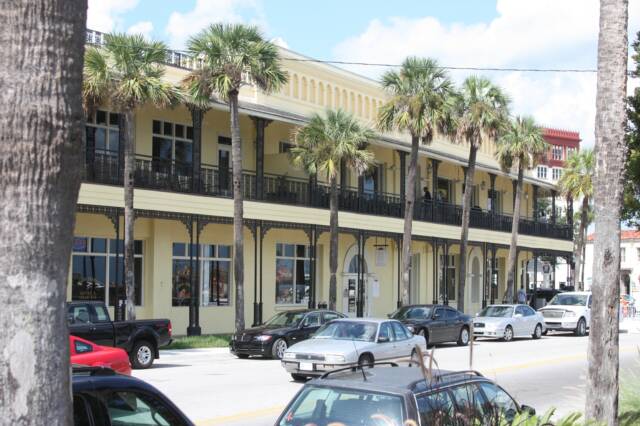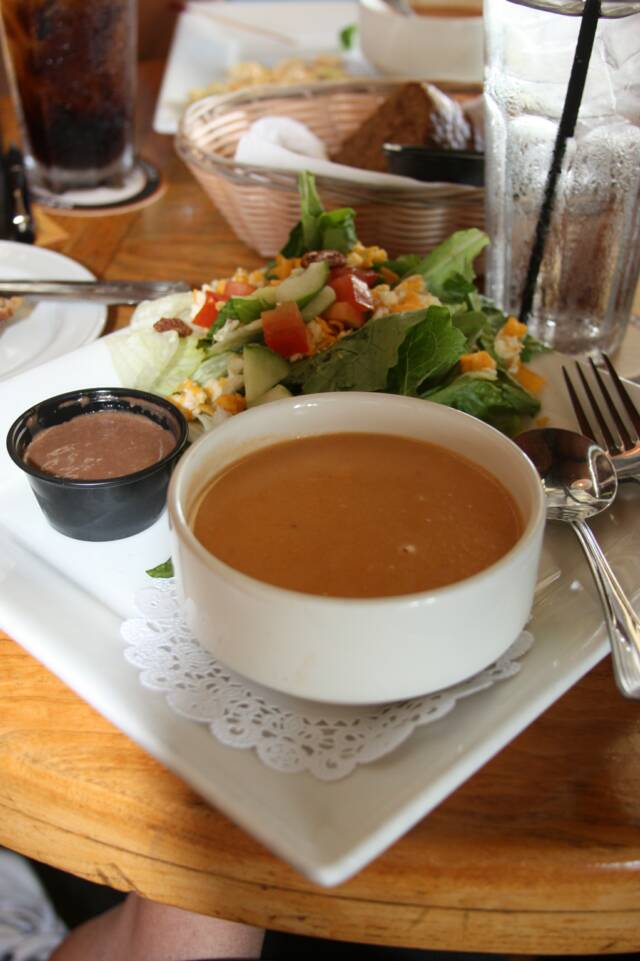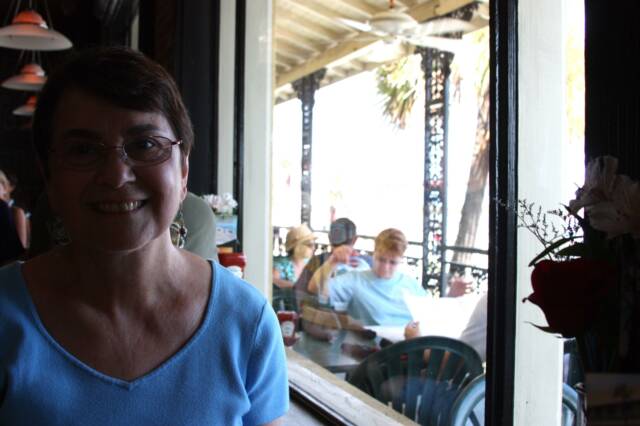 This was our day to take the St. Augustine Scenic Cruise, however, we missed our 11:00 ship by 3 minutes!  On the positive side, the cruise line ticket-master gave us a discount card to have lunch at the "A1A Ale Works" across from the Marina.  It turned out to be a great spot.  We had a pleasant lunch on the second floor over looking the Harbor & caught the one o'clock.  The cruise was great ~ got to see the city from a whole new perspective!  Also saw some Dolphins playing in the waters close to our ship.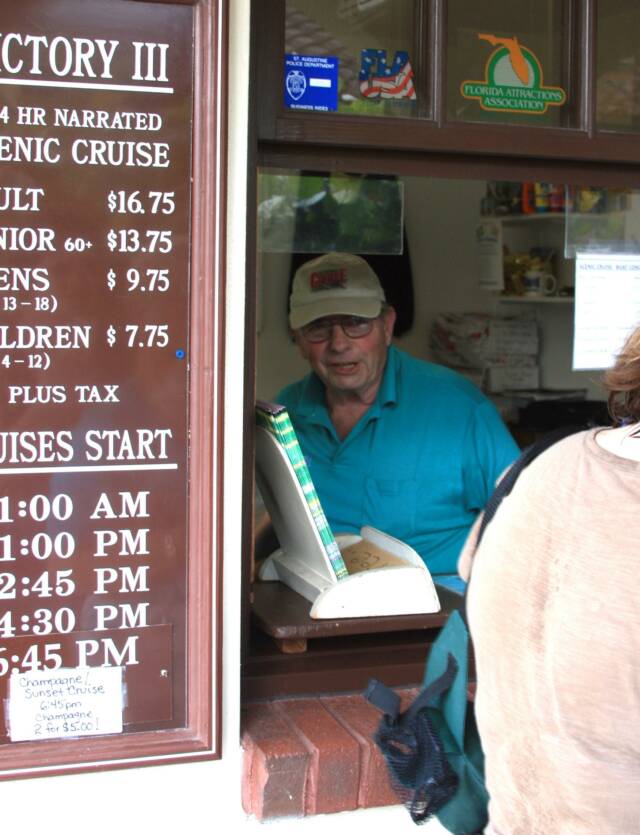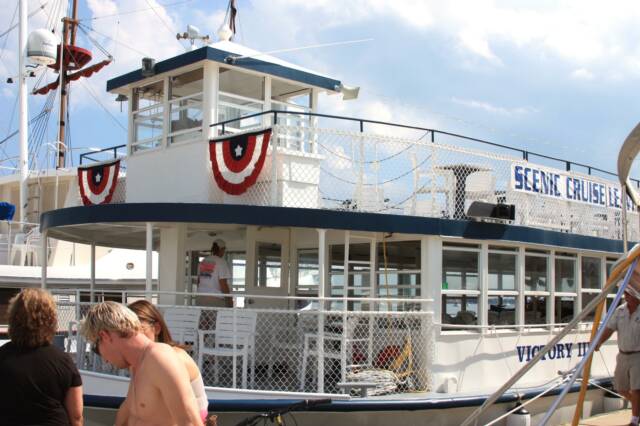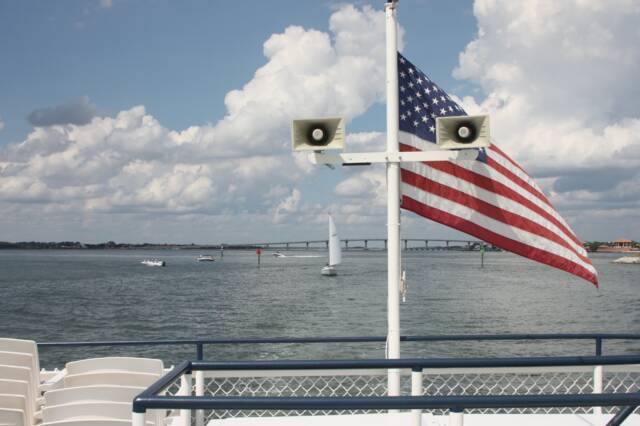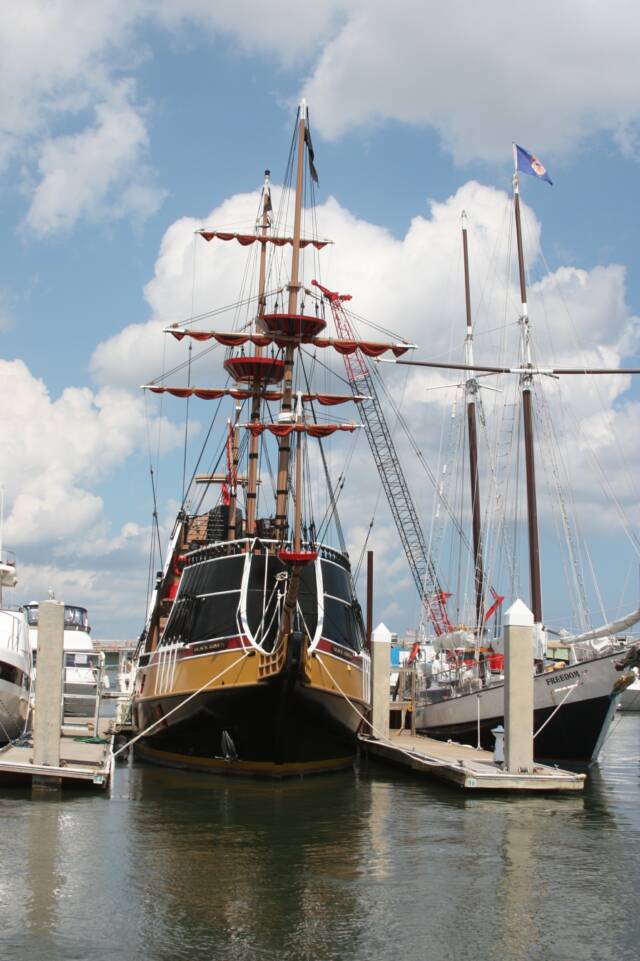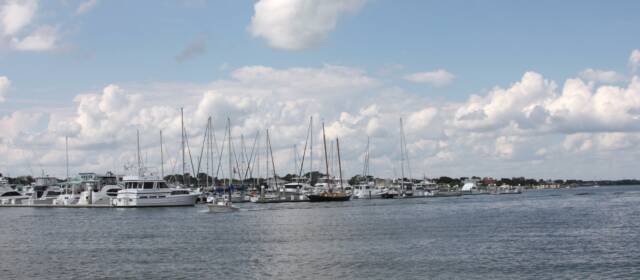 After our cruise Izzie did some serious shopping at "Casa Rodriguez" at 52 St George Street in the Old City.  She purchased an original Persian Turquoise & Sterling Silver necklace made by
James Bahe
.  It goes beautifully with the one-of-a-kind original ear rings she bought in Savannah, Georgia during our vacation two years ago.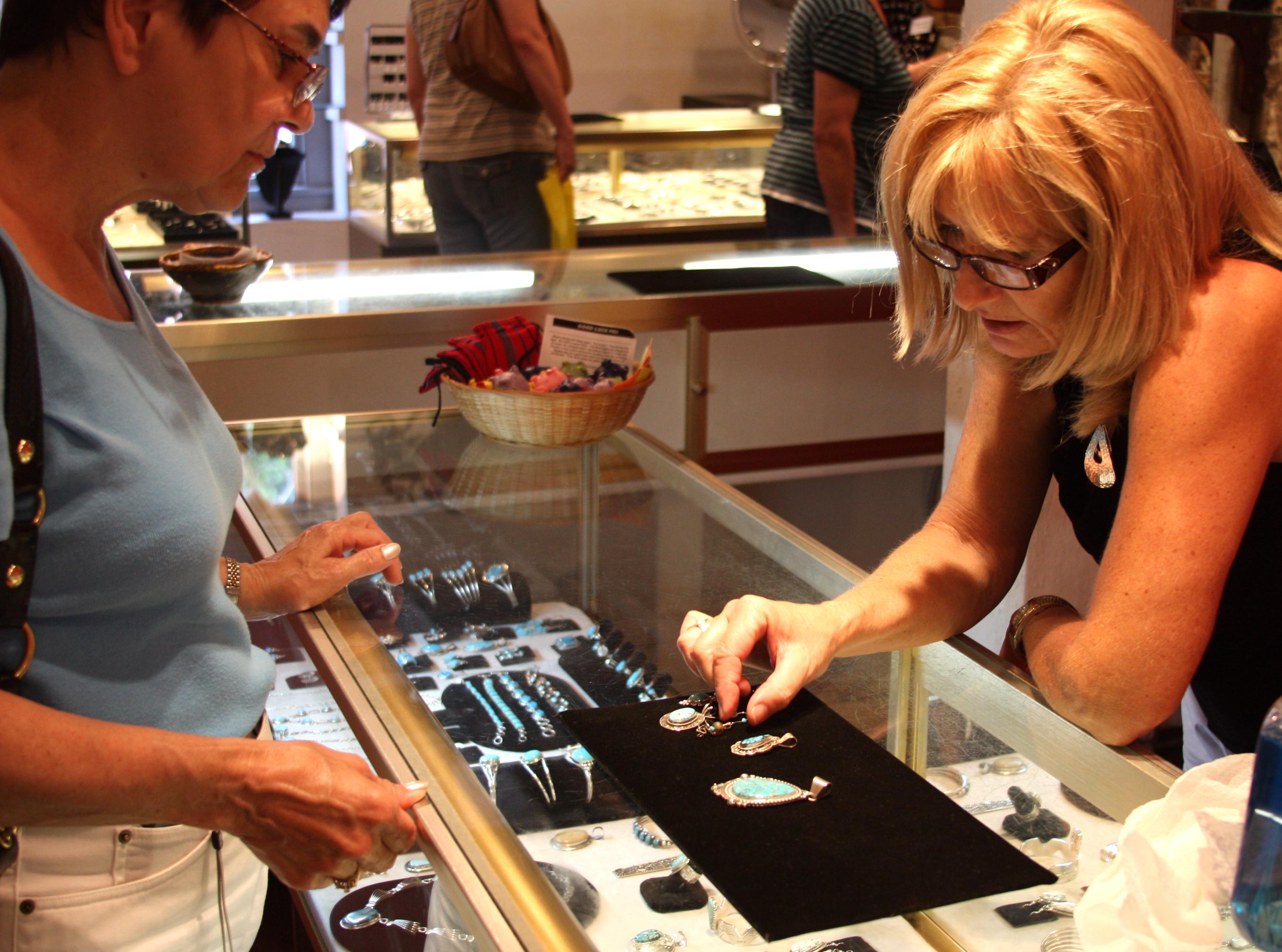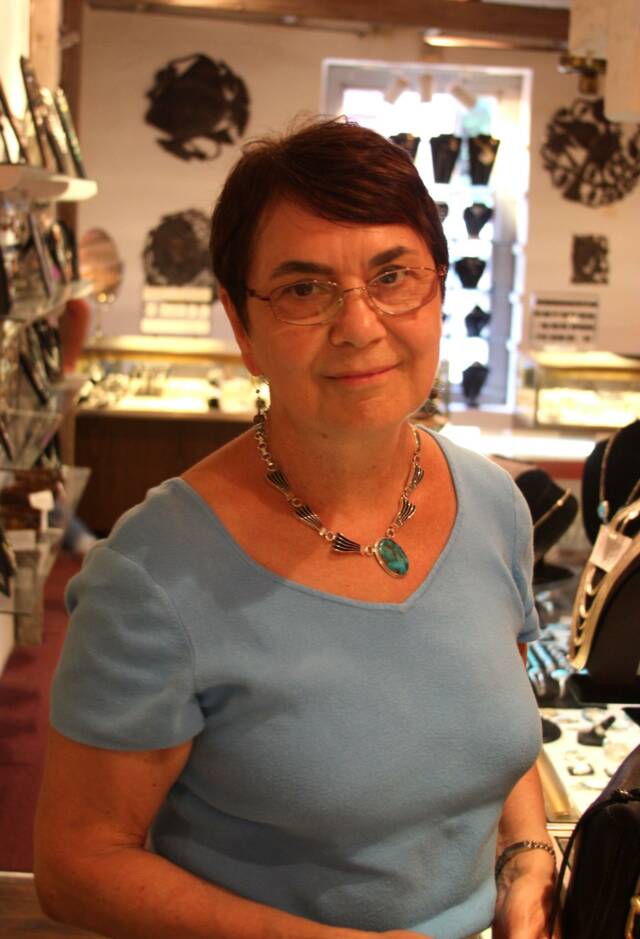 Saturday evening we had our last meal for this season at Amici's Italian Restaurant ~ the dinner was wonderful, but with a touch of sadness.  Our server for the past two years will be returning to her home in Russia next year.  She has been delightful and has always given us outstanding recommendations making our dinners at Amici's so enjoyable.  We will miss her, but know that she will continue her studies at home and that she will be successful at whatever she chooses to do.  Our best to you, Yulia!  Thanks again.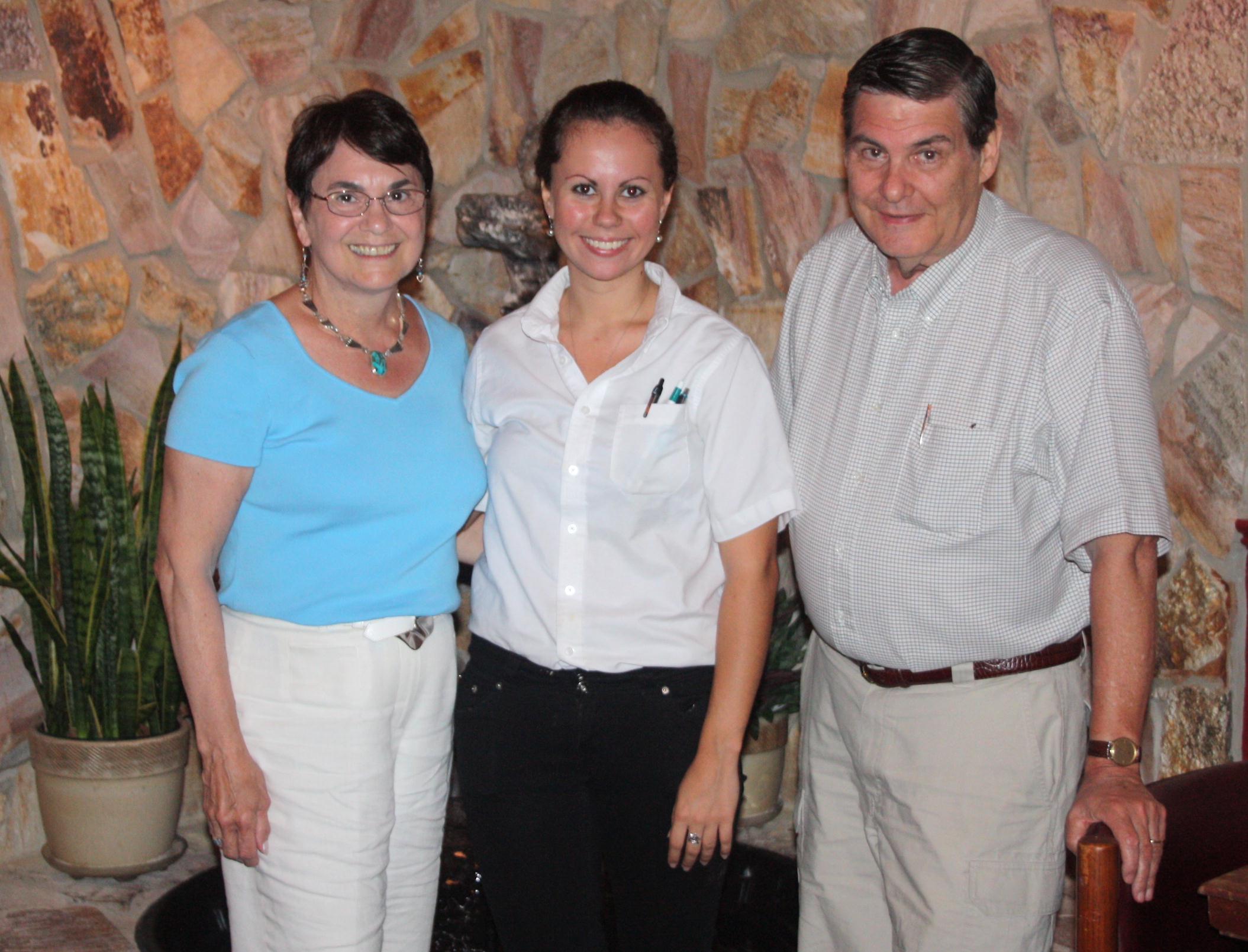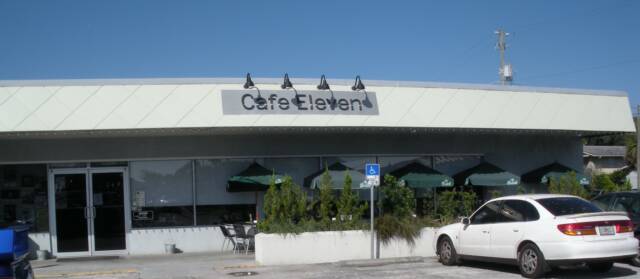 Sunday, the 11th ~ we broke our record ~ walked over 2 miles on the beach this morning! Decided to go out for breakfast to try the
Cafe 11
  "Sunday Brunch" that had been recommended to us.  Izzie had the "made-to-order" pancake & I the custom omelet.
Sad to say, Cafe 11  is highly over-rated and pricey to boot!


This was a "lazy" day, spent lounging around the room and generally vegetating!  Must be that 2 mile walk did us in, however, Izzie did spent at least 6 hours on the computer catching up on library stuff.

Sunday evening we went back to the Beachcomber for their seafood platter.  It was a great night and a great way to end our visit to Anastasia Island for this year.